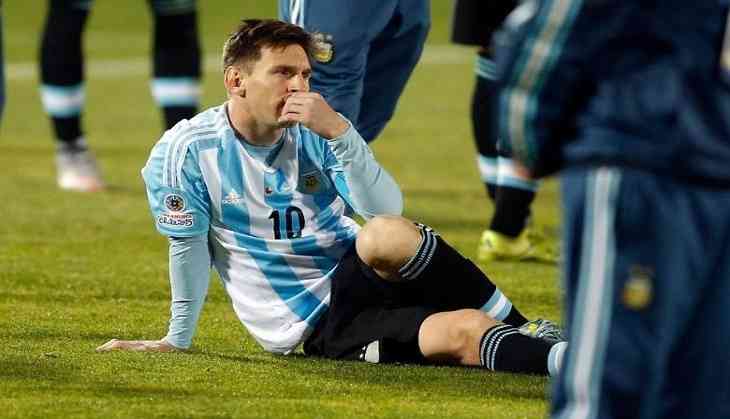 Argentina star footballer Lionel Messi's, 30-year-old, Dinu Alex, was reported missing after Argentina lost to Croatia by 3-0 in the ongoing FIFA World Cup. The body of Lionel Messi fan Dinu Alex (30) was fished out from the bulging Meenchal river by police and fire personnel on Sunday.
As reported in ANI the deceased was last seen watching the World Cup match between Argentina and Croatia on Thursday, in which Argentina which is on a brink of getting eliminated from the soccer tournament lost by three goals.
He then went missing from home after which his family members filed a missing complaint. Following this, the police launched a search operation to find him.
The police recovered a suicide note from Alex's room which read, "Nothing is left for me to see in this world. I am leaving... Nobody is responsible for my death."
In one of his books, Alex had written: "Messi, my life is for you, waiting to see you lift the cup." In another: "My team is starting its journey, carrying my life. I will do it."
Alex was a chemistry graduate and was working as an accountant with a private firm.
Recently, a football crazy fan from the state cycled all the way to Russia to watch the tournament and realise his dream of meeting Argentina's living legend Lionel Messi.
In 2014, when Brazil lost to Germany in the semi-final many areas had observed a shutdown.
Also Read: FIFA World Cup 2018: Cristiano Ronaldo can't stop scoring goals for Portugal, after half time Portugal 1-0 Morocco