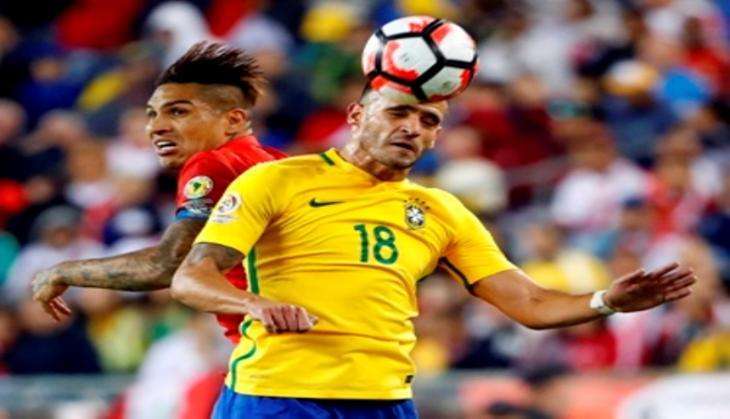 Striker Raul Ruidiaz scored a late goal as Brazil knocked out of the Copa America Centenario in the group stages with a shocking 1-0 defeat to Peru at Gillette Stadium in Massachusetts on 13 June.
Brazil looked set to advance to the quarter-finals of the tournament, needing just a point to beat the world No.48.
The five-time world champions, however, ended up facing disappointment when Peru's Ruidiaz broke the deadlock with a controversial goal in the 74th minute.
Peru got their match-winning goal when Andy Polo manage a takeaway and crossed to Ruidiaz, who deflected the ball into the net.
Although Brazil goal keeper Alisson immediately complained that the ball also made contact with Ruidiaz's hand, it was allowed as goal after a lengthy discussion.
Peru, who have defeated Brazil for the first time in 31 years, will now take on Colombia for a place in the finals of the tournament on Saturday.