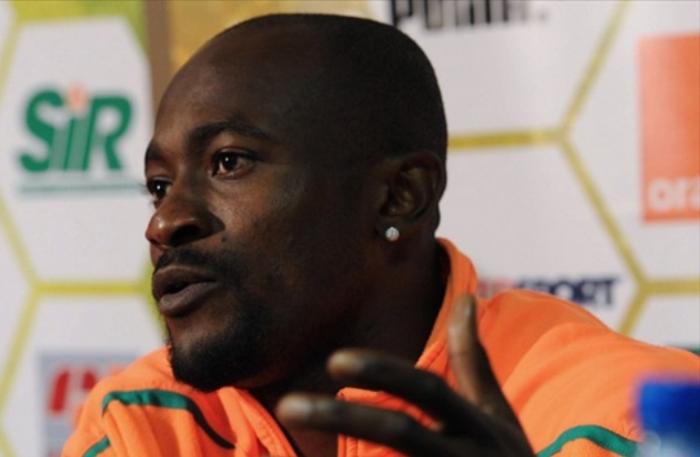 Didier Zokora and Kalu Uche, African players of FC Pune City have been wearing jerseys with \'Fair and Handsome\' emblazoned across them throughout the ISL season.
Emami\'s \'Fair and Handsome\' is a sponsor of the club, and club officials say commercial deals were struck before players were signed.
Didn\'t the irony strike anyone?
In what is a wholly accidental but cruelly ironic case, FC Pune City's jersey sponsorship deal with 'Fair and Handsome' has been questioned, especially as there are players from the Africa who have represented the club throughout the season.
Didier Zokora of Ivory Coast and Kalu Uche of Nigeria were a part of the team which could not make it to the semifinals of the ISL, after narrowly missing out on qualification. But even after their exit from the tournament, this case of unintended but casual racism is not painting the club in a very good light.
However, when this was pointed out to Zokora himself (who was, in fact, captain of the team), he could do little but laugh it off.
He told The Indian Express,
"I don't need to focus on what's on the jersey. Most important thing is that I focus on the pitch. I don't care what is what. I've proven myself on the football pitch. And in my own country, people know me and respect me for what I've done for football. And that's what matters."
Of course, this measure of maturity was expected from Zokora as the Ivorian star has had unfortunate run-ins with racism before in his career.
Just over three years ago while in Turkey, he was the subject of vile racist abuse from an opponent. The video below recounts the incident and what transpired after.
Speaking about racism, Zokora went on to say,
"People who are racist are stupid. Football helps to make a difference in the world. So if you're black, white, yellow, it doesn't matter. It's all humanity. And football is about how good you play."
When contacted earlier, an official of FC Pune City said that they "recognised the irony" but had made brand associations much before players had been signed.
Keeping in mind the multi-racial profile of players in the league, the choice of sponsor is certainly a hard one to understand.