Weather forecast: Thundershowers and dust winds across Delhi NCR, predicts IMD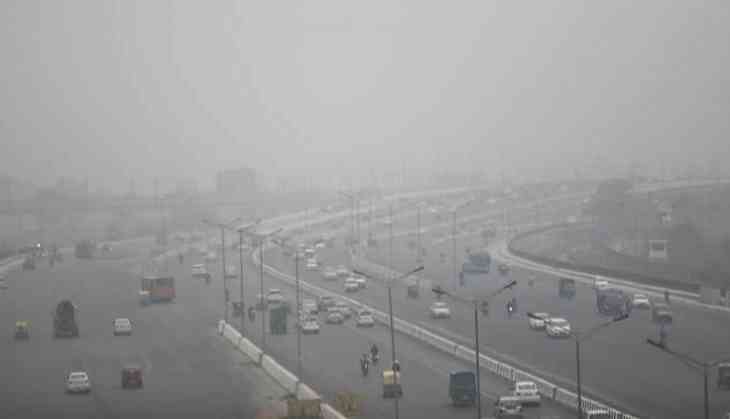 The India Meteorological Department has anticipated light rain and thundershowers in the national capital and near its region in coming days where wind speeds possibly reaching up to 60kmph.
People in Delhi are witnessing hot and humid weather but the weather department has declared that the weather condition could take a turn around noon on Tuesday.
If rain occurs then it could bring some relief from the scorching heat and, also it can bring down the pollution levels which has been rising in the city.
The NCR along with Rajasthan witnessed dusty weather last week which led to a major spike in PM 2.5 and PM 10 levels.
The northern limit of the monsoon continues to pass through Thane (including Mumbai), Ahmednagar, Buldhana, Amravati, Gondia, Titlagarh, Cuttack, Midnapore, Goalpara and Baghdogra.
"The further advance of the southwest monsoon has weakened. It was very active until 15 June, but there is a lull now. However, it is expected to revive in the next five-six days," Mritunjay Mohapatra, IMD Additional Director-General said.
Mohapatra said Odisha and other parts of east India would start receiving "good" rainfall from 23-24 June while Andhra Pradesh, Telangana, Karnataka and other parts of the southern peninsula from 26 June.
For Monday, the IMD has predicted "heavy to very heavy rain" at a few places in Konkan, Goa and coastal Karnataka and heavy rain in parts of the sub-Himalayan West Bengal, Sikkim, central Maharashtra and Kerala.
"Thunderstorm accompanied with squall are very likely at isolated places over Punjab while thunderstorm accompanied with gusty winds and lightning are very likely at isolated places over Jammu and Kashmir and Himachal Pradesh, Haryana, Chandigarh, Delhi and Marathwada," the IMD said.
Konkan and Goa, Coastal Karnataka and Kerala will see some showers due to the off-shore trough extending along the West Coast. Meanwhile, rest of Karnataka, Tamil Nadu, Telangana and Rayalaseema will remain very warm and humid.
The induced cyclonic circulation over East-central Pakistan and adjoining Punjab would give dust storm and thundershowers over Punjab, Haryana, Delhi, North Rajasthan and West Uttar Pradesh.
Some inputs have been taken from skymetweather.