Still no drinking water in Bagpat villages, NGT cracks down on UP govt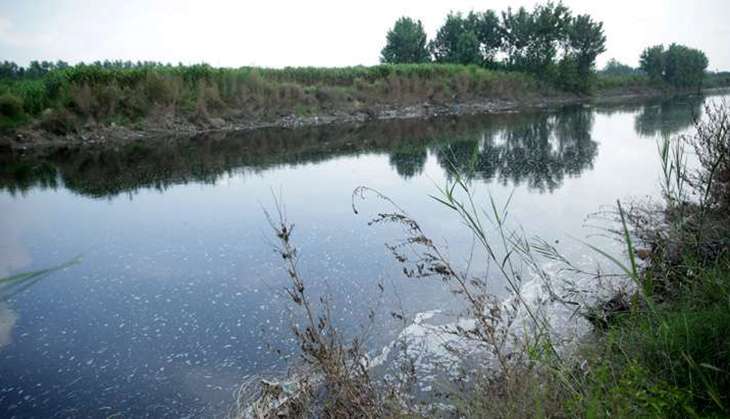 The National Green Tribunal (NGT) has issued strict notices to the Uttar Pradesh government for failing to supply clean drinking water to villages in Bagpat district.
Villages along the Hindon, Krishna and Kali rivers had approached the NGT over contamination of their drinking water by the rivers, which, they allege, have been polluted by 45 types of industries for over a decade.
In an order issued on 29 August, the NGT has asked the UP government to submit in writing what it has done in the last 10 years to improve the condition of the water. It has summoned senior officers, including the managing director of the UP Jal Nigam, and the district magistrate and chief medical officer of Bagpat to be present before it on 7 September.
The NGT has also issued a notice to the state government to show cause why it shouldn't be penalised for the damage to life and health caused by the polluted drinking water.
The story so far
The villages, through an NGO - Doaba Paryavaran Samiti - had moved the tribunal in November 2014, claiming that for more than a decade, the groundwater was contaminated by the polluted river. They alleged that this had caused several physical and mental disabilities among people in the region.
The NGT ordered a slew of studies on the water, and also ordered the UP administration to provide clean water through tankers or bottles as an interim relief.
One of the studies found all groundwater samples taken from Bagpat villages contained heavy metals beyond prescribed amounts.
On 20 July 2016, when the villagers said that clean water had still not been provided to them by the UP government, the NGT had ordered the state chief secretary to form a committee along with the MD, UP Jal Nigam, and member secretary, UP Pollution Control Board, to supply clean water to all affected villages.
Catch visited some of the villages on 9 August and found that no water had been provided.
The NGT order on 29 August was in response to this fact, which was brought to its attention by the petitioners.
NGT's order
In its order, the NGT principal bench, led by Justice Swatanter Kumar, asked the UP government to submit in writing within a week the "steps taken for the last 10 years to bring the polluted water within the prescribed parameters, and to ensure that all the residents of these villages get potable drinking water without default and delay."
Catch had also reported how a state drinking water project in one of the affected villages has been delayed for over four years because funds haven't been spent.
Edited by Shreyas Sharma
More in Catch
Uttarakhand 2013: Landmark NGT order makes a strong case against building dams
Marine pollution: NGT fines Qatari shipping firm Rs 100 crore, Adani Rs 5 crore
Art of Living 'destroyed' Yamuna floodplains, 10 years needed to restore