Pollution is not just Delhi's problem: at least 11 Indian cities are reeling
Air pollution in New Delhi has dominated much of the conversation in the judiciary, government and media. It has been described as an 'emergency' since off-the-charts pollution levels are threatening a public health crisis.
But the truth is that it's not just the national capital whose air quality is as bad Delhi's - several cities in northern India are suffering a similar fate, or even worse.
Of the 25 cities whose air quality is monitored by the Central Pollution Control Board, 11 cities are in the same unhealthy ballpark as Delhi when it comes to air pollution.
Most of these cities also figure in the World Health Organisation's list of most polluted cities in the world, but are routinely ignored by the national media.
Even the Ministry of Environment, Forest and Climate Change, which has held two high-level meetings on Delhi's air quality, has ignored the other cities. These meetings were held with environment secretaries and ministers of Delhi's neighbouring states Punjab, Haryana, Uttar Pradesh and Rajasthan, even though many cities within these same states are as polluted as Delhi.
A pan-India problem
According to the CPCB's monitors, the average air quality index in New Delhi on 6 November was 497, on a scale of 500. This made it 'severe', which the CPCB says "affects healthy people and seriously impacts those with existing diseases".
But here are the other cities marked 'severe' in the same report: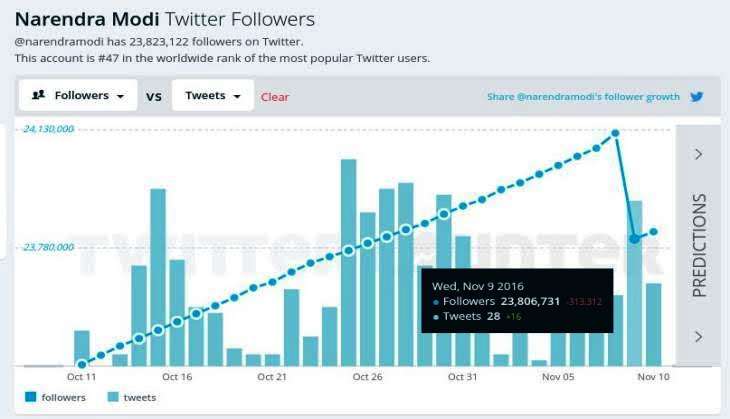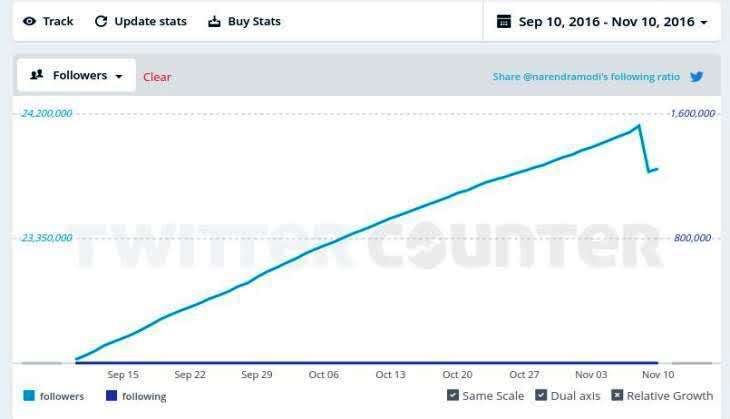 Although 'poor' applies to pollution half the level of 'severe', it's still quite unsafe. According to the CPCB, 'poor' quality causes "breathing discomfort to most people on prolonged exposure". 'very poor' causes "respiratory illness on prolonged exposure".
After 'poor' comes 'moderate', which, as per the CPCB, causes "breathing discomfort to people with lungs, asthma and heart diseases".
Nine cities are rated 'moderate': Chennai, Hyderabad, Nagpur, Nashik, Pune, Navi Mumbai, Solapur and Tirupati.
That means 21 of the 25 cities where pollution is measured have air quality concerns.
Tip of the iceberg
Still, this is incomplete data, because it only considers the CPCB's monitors, which are available in limited cities. And even within these cities, these monitors are present in very small numbers - usually just one or two.
According to Indiaspend's Breathe network of independent air quality monitors, pollution levels were 'very poor' or 'severe' in Chandigarh, Allahabad, Patna, Varanasi, Raipur and Chennai.
The 2014 WHO list of most polluted cities additionally featured Patna, Gwalior, Firozabad, Raipur, Amritsar and Ludhiana.
"Delhi is not the only one suffering from the thick haze. Cities from Lahore to Kolkata, along the Indo-Gangetic plain, are in this episode. In the cities, most of the sources, especially those in the Indo-Gangetic region, are similar - vehicles, road dust, construction dust, domestic cooking and heating, industries, power plants, waste burning and seasonal crop burning," said Sarath Guttikunda, air pollution modelling expert and co-director at UrbanEmissions.info.
Not a seasonal problem
This is not a problem restricted to winter.
A recent report by Greenpeace India highlighted the role played by sources of pollution such as thermal power plants, which affect air quality over long distances.
"Most of the cities in northern India, like Agra, Delhi, Faridabad, Gaya, Kanpur, Lucknow, Muzaffarpur, Patna, Varanasi, Jaipur and Jodhpur, are heavily polluted. The important thing to note about air pollution is the fact that it moves across long distances, making it difficult to solve the issue in isolation by concentrating only on specific cities and sources," the report said.
In Patna, a study conducted in May 2016 by the Centre for Environment and Energy Development found that air quality was never within permissible levels, and was caused by vehicular pollution, biomass burning, diesel generator sets and dust from construction activities.
Edited by Shreyas Sharma
More in Catch
Delhi pollution: Stop blaming Punjab farmers. Fault lies in the capital
As pollution levels hit a 3-year high in Delhi, an apathetic govt yet to act
Delhi: Kejriwal calls emergency meeting to discuss soaring levels of pollution