No, Sri Sri, NGT told you to pay a fine for Yamuna damage, not a cess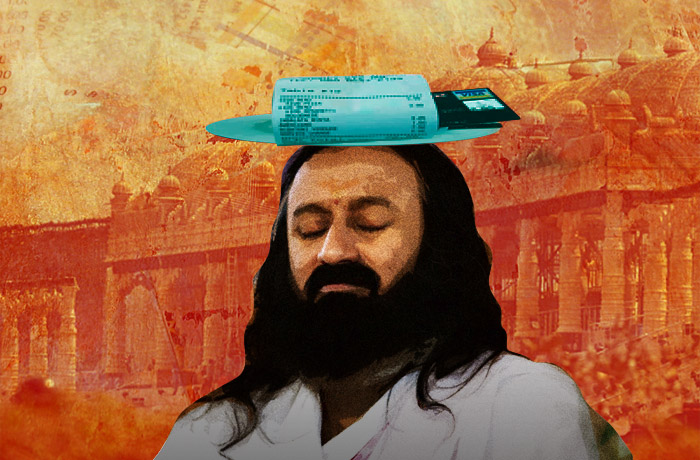 Sri Sri Ravi Shankar has now claimed the Rs 5 crore that his Art of Living Foundation was fined by the National Green Tribunal was in fact a "cess", not a fine.
The foundation was asked to pay this amount for the damage the NGT said his World Culture Festival has caused to Yamuna's floodplain.
Also read -
Between the lines: NGT didn't stop #AOL event, but there's more to its order
"When I have done no wrong, I said I won't pay a fine. But when I learnt the media had reported it wrongly. it was not a fine but a cess. we paid," Ravi Shankar said on the second day of the event.
So, was it really just a cess?
This is how the NGT put it in its order: "For the damage caused to the environment, ecology, biodiversity and aquatic life of the river, the Foundation should be held liable for its restoration in all respects. In that regard and in exercise of our powers under Sections 15 and 17 of the NGT Act, 2010, we impose an Environmental Compensation, initially of Rs 5 crores."
Now, take a look at Sections 15 and 17 of the NGT Act.
Section 15 empowers the tribunal to, by passing orders, "provide for" restitution of the environment in areas where environmental damage has occurred.
Section 17 says if any activity or process has damaged the environment, then the person responsible is liable to pay relief or compensation for the damage, which the NGT has the power to determine.
Also read - Art of misleading: Sri Sri's 'no trees were cut' defence is a fig leaf. Here's why
The Oxford Dictionary defines cess as "a tax or levy". In India, a cess is charged in addition to an existing tax - like the educational cess and the recently-introduced Swachh Bharat cess.
A cess, in other words, does not arise from a wrongdoing, and being a kind of tax, it can be levied by a government, not a judicial body.
NGT doesn't use the word 'fine. It termed the fine imposed on DDA for permitting #AOLevent as 'cost'
As the NGT order clearly states, the Rs 5 crore the AOL Foundation has to pay is "Environmental Compensation". As the word "compensation" implies, it is meant to mitigate a wrongdoing. In this case, it is compensation against damages Ravi Shankar's foundation has done to the environment at Yamuna.
As it is, the NGT does not use the word "fine" even though that is what it means. For example, in the same order, it holds the DDA guilty on various counts - "non application of mind", exceeding its powers, failing to perform its statutory functions - yet the Rs 5 lakh it fined the agency for this is termed as a "cost".
More in Catch - Red flagged: NGT ignored reports citing damage the AOL event would cause
Saffron trumps green: How 'AOL vs environment' debate turned communal