Mumbai follows in Delhi's footsteps, air quality drops alarmingly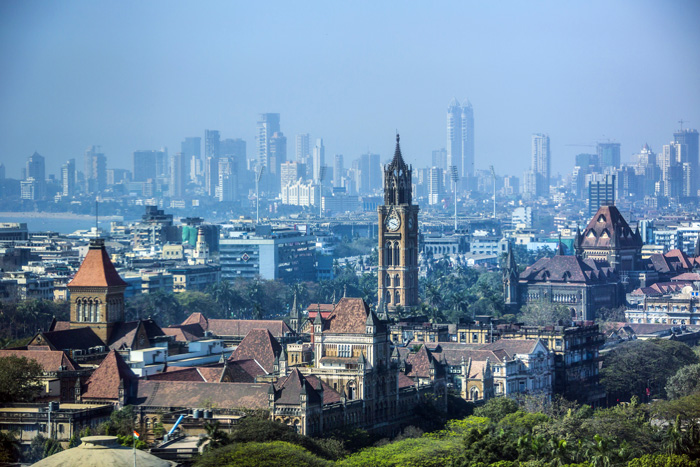 The deterioration
On 21 December, particulate matter at four spots in Mumbai exceeded 300 micrograms per cubic metre
For air quality to be rated \'good\', the limit is 100 micrograms per cubic metre
The monitoring stations
The Indian Institute of Tropical Meteorology has set up nine air quality monitoring stations in Mumbai
Having begun operations in June, these stations offer the first real insight into Mumbai\'s air quality
More in the story
Is it just a passing phenomenon caused by weather conditions?
Industrial pollution - will it push Mumbai towards Delhi\'s unhealthy standards?
The people of Delhi have been suffering from air pollution-related problems for a while now. But, alarmingly, Mumbai is fast catching up with the national capital.
According to air quality monitoring stations set up under the System of Air Quality and Weather Forecasting and Research (SAFAR) project initiated by the Indian Institute of Tropical Meteorology (IITM), Pune, the air in Mumbai is rapidly deteriorating. This can pose serious health hazards for people.
Also read - What Bogota, Mexico City, Beijing's experiences tell us about Delhi's even-odd policy
Three times more than wanted
The IITM has installed monitoring stations at nine locations in Mumbai: Colaba, Vile Parle, Worli, Bhandup, Malad, Chembur, Sion, Vasai and Navi Mumbai.
According to observations at these stations, the air quality is deteriorating rapidly at Malad, Andheri, Bhandup and Chembur.
On Monday, 21 December, the air quality was poor, with the presence of particulate matter in the air being more than 300 micrograms per cubic metre. And though things improved the next day, it was still not good for human health.
At the other stations, the quality observed was above 200 micrograms per cubic metre, whereas for a 'good' rating, PM content ought not to be above 100.
Reasons behind the deterioration
Explaining these observations, Dr Gufran Beig, project director of SAFAR at IITM, said: "The observation stations started functioning in Mumbai in June this year. Prior to this, we did not have any data for comparison on the air quality of Mumbai. But now, we have data for all three seasons over the last seven months."
Beig said the overall air quality in the last seven months had been good, but the situation has changed over the last four days. "It has gone to 'poor' and 'very poor' from 'good' and 'moderate'. The sudden increase in pollutants in the air is due to a dip in temperature and wind velocity," he said.
Particulate matter at some spots was 300 micrograms per cubic metre, 3 times more than safe levels
Mumbai's sea breeze plays a vital role in keeping its air clean, but the wind velocity drop is causing havoc with the air quality, adds Beig: "The sea wind is clean and free from any pollution. When it enters the city, the pollutants are washed away and the air is cleaned naturally. But over the last four days, sea winds have completely stopped flowing. Instead, air from eastern side of Mumbai is coming in. This is the area with maximum industries and the air carries pollutants from the industrial area. Since the wind is calm over the last three-four days, the pollutants are stagnant in the air."
Also read - What PM2.5 pollution really means. And what it's doing to you and your kids
Close observation needed
Since these are very new observations, Beig is hesitant to predict the future of Mumbai's air quality. According to him, this could be a transitional phase due to low temperature and wind velocity. However, this can only be confirmed by studying Mumbai's industrial pollution and various emissions in detail.
"Though the wind flow pattern changes, and velocity rises and drops, the industrial pollution and various emissions will remain unchanged. This will certainly have an adverse effect on the air quality in Mumbai. We need to keep a close watch on the industrial pollution in and around Mumbai, along with various emissions," Beig said.
More in Catch - NGT slams Delhi govt for pollution menace. Here is how badly the city is choked
UK study deems Delhi as most polluted city in the world; suffers from toxic blend