How to secure the world's food future? Stop eating beef, says top institute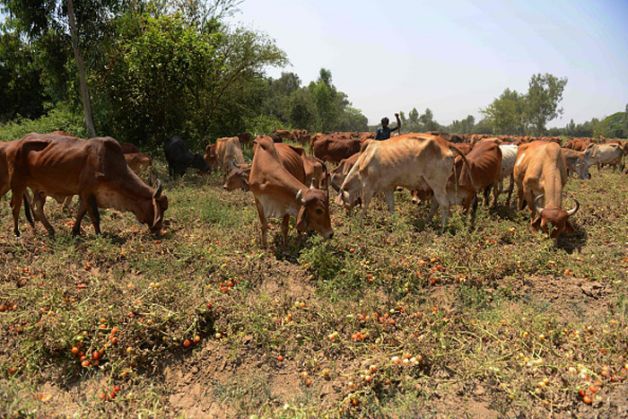 The report
The International Food Policy and Research Institute released its global food policy report on Thursday
It envisions an efficient, inclusive, climate-smart, sustainable, nutrition and health-driven and business-friendly food system by 2030
Key points
Climate change is a reality, and food accounts for 20% of all greenhouse gases emitted
Beef is the most resource-intensive food: it takes four times the amount of land as dairy and emits four times the greenhouse gases
More in the story
The contribution of smallholding farmers to the world\'s food production
How the sustainable food system can be built
We are told time and again that resources on this planet are exhaustible. That includes the food we grow.
Are our food needs devouring too much of our resources? How do we build a sustainable food future?
The International Food Policy and Research Institute (IFPRI) released its global food policy report 2016 on Thursday, 31 March.
Read: Food Security. And why the Supreme Court served Gujarat a sound slap
"We need a food system that can help us reach a whole range of Sustainable Development Goals by 2030. What would such a food system look like? How close have we come to achieving it?" asks the report.
Such a food system should have six characteristics. It should be
Efficient
Inclusive
Climate-smart
Sustainable
Nutrition and health driven
Business-friendly
The report points to some interesting facts.
Climate change is real
Evidence is strong that climate change will continue to have negative impacts on agriculture. Every year, 12 million hectares of land is degraded due to drought and desertification-that's roughly the size of Nicaragua, the largest country in Central America. This is especially detrimental to smallholders.
The International Food Policy and Research Institute (IFPRI) released its 2016 report on Thursday
The global food system accounts for one-fifth of all greenhouse gases emitted into the atmosphere, according to the Food and Agriculture Organisation of the United Nations. The development of climate-ready crops, which can lead to more efficient water use and improve yields, are key to feeding a growing population and adapting and mitigating against climate change.
Small land holders make our food
About 500 million smallholders farms provide 80% of food produced in Asia and Africa. Smallholders, however, the vast majority of whom are poor, lack access to assets and services that could help them cope with the results of unexpected weather or other unforeseen challenges.
In India, smallholders contribute 70% of the country's agricultural production; more than half of the country's agriculture is rain-fed, and is thus heavily dependent on a predictable monsoon season. When the monsoon arrived late in 2011, small farmers were unable to cope.
Beef the most resource-intensive food
Urbanisation, increasing incomes and higher demand for animal protein are changing diets in developing countries. Beef consumption is growing, and it is one of the most resource-intensive and environmentally-impactful foods to produce. Beef production requires four times more land (and four times as much greenhouse gas emissions) than dairy for every unit of protein consumed.
Additionally, beef is seven times more resource-intensive than pork and poultry, and 20 times more than pulses.
Also read: The National Food Security Act has got the Kashmir Valley protesting. Here's why
Beef has one of the lowest "feed-to-food" conversion efficiencies of commonly-consumed foods. Only 1% of gross cattle feed energy and 4% of ingested protein are converted to human-edible calories and protein.
As a result, beef uses more land and freshwater, and generates more greenhouse gas emissions per unit of protein than other commonly consumed food.
One-quarter of the earth's land mass, excluding Antarctica, is used as pasture, and beef accounts for one-third of the global water footprint of farm animal production.
What needs to be done
The food policy report proposes three diet shifts that will contribute to a sustainable food future by least impacting agricultural land use and bring down greenhouse gas emissions. (Hint: No.2 and 3 will make the cow-protecting Modi bhakts ecstatic)
1. Reduce overeating
Worldwide, the number of overweight people is two-and-a-half times larger than the number of undernourished people. The report says we urgently need to eliminate obesity and halve the number of overweight people.
Beef production requires four times more land than dairy for every unit of protein consumed
An obese person, on average, consumes 500 more calories per day than a person satisfying the average energy requirements, and consumes 250 more calories per day than people with sedentary lifestyles.
Calorie consumption has to be reduced proportionately across all foods eaten in each region to eliminate obesity and cut the number of overweight people in half.
2. Cut back on protein and meat
In regions that consumed more than 60 grams of protein per capita per day, diets were modified to reduce protein consumption to this figure by reducing animal-based protein consumption proportionately across all sources of meat and milk. This was seen to have reduced global animal-based protein consumption by 17%.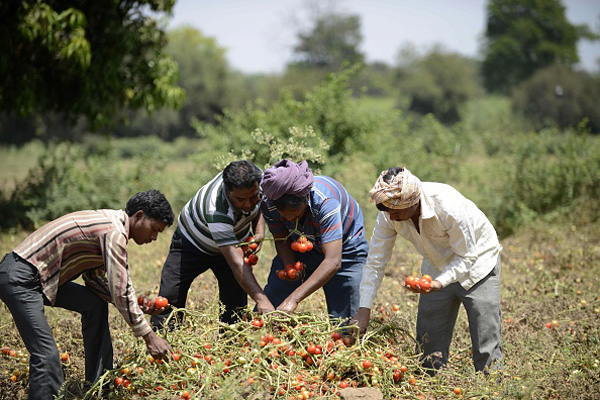 3. Reduce beef consumption specifically
In regions where daily per capita beef consumption was above the world average, beef consumption was reduced by one-third and replaced by pork and poultry, pulses and soy, proportionate to the amounts consumed in each region, without lowering calorie intake.
Read more: 5 reasons why MGNREGA was the best thing to happen in the last 10 years
Using the help of three hypothetical diets, the report says: "The Traditional Mediterranean Diet scenario spared around 20 million hectares of land, the two obesity-reduction scenarios spared between 90 million and 140 million hectares of land, and the Vegetarian Diet scenario and three beef-reduction scenarios spared between 150 million and 300 million hectares of farmland on this planet."
That's some food for thought.
Edited by Shreyas Sharma
More in Catch:
#RTE@6: Dear Rajasthan, don't fail us
Ki and Ka movie review: The ill-fated collision course of Mars And Venus
Modi's army of fans in the Valley makes BJP uneasy
We were pressured for a compromise, says Delhi hate-attack victim