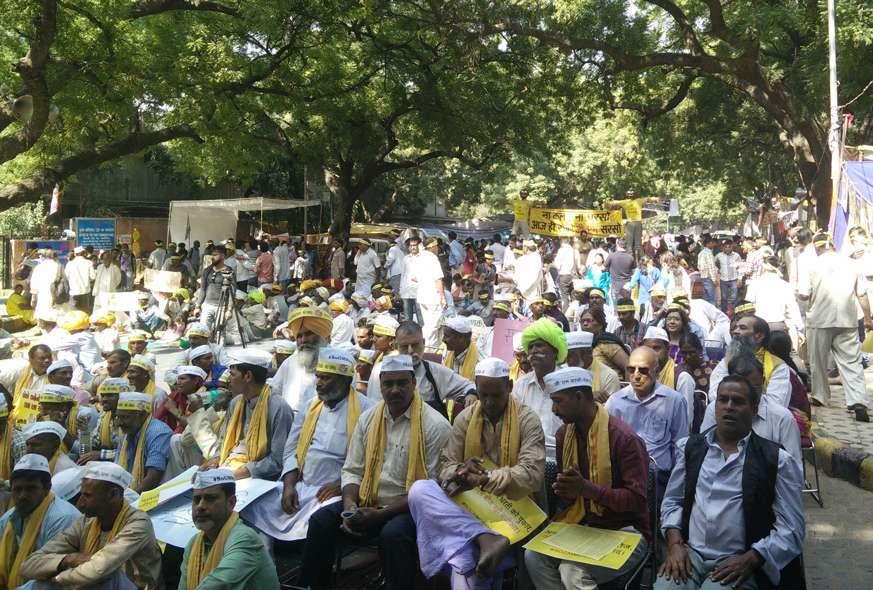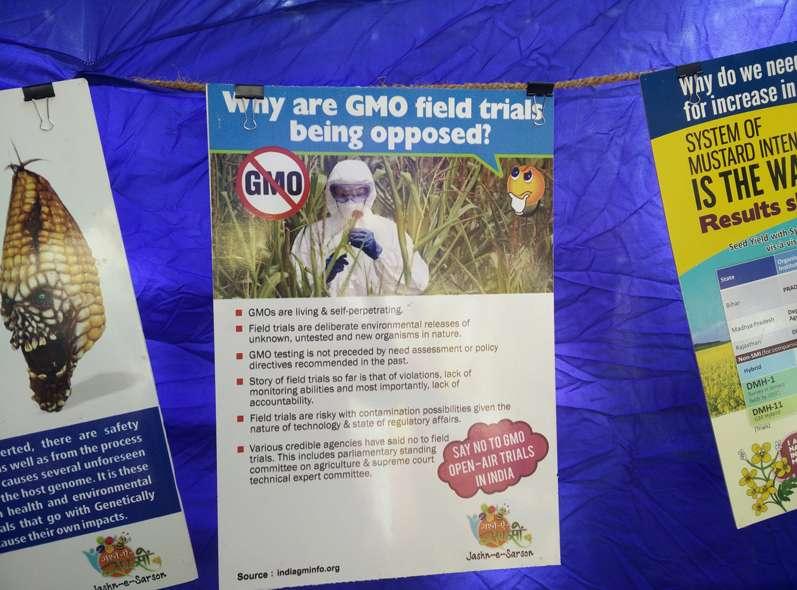 This is an advertisement.
To view next image, click on the next button.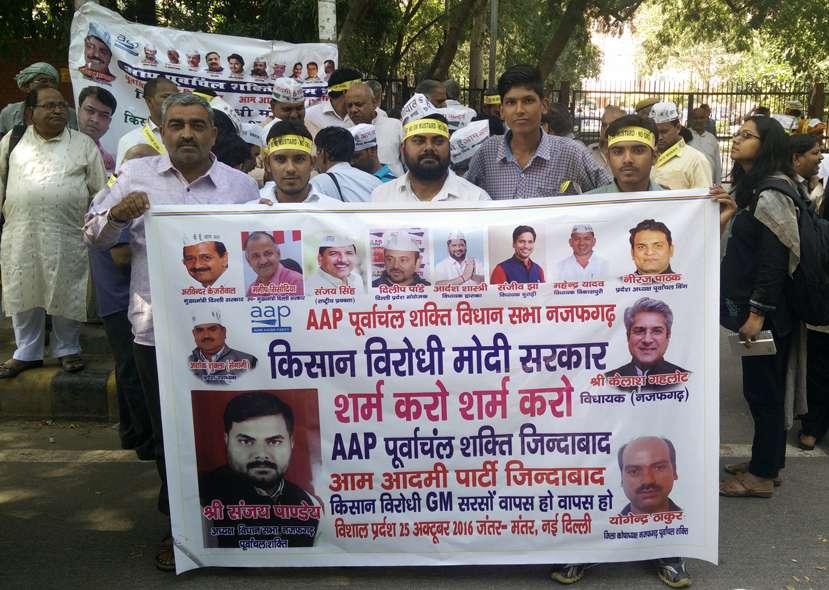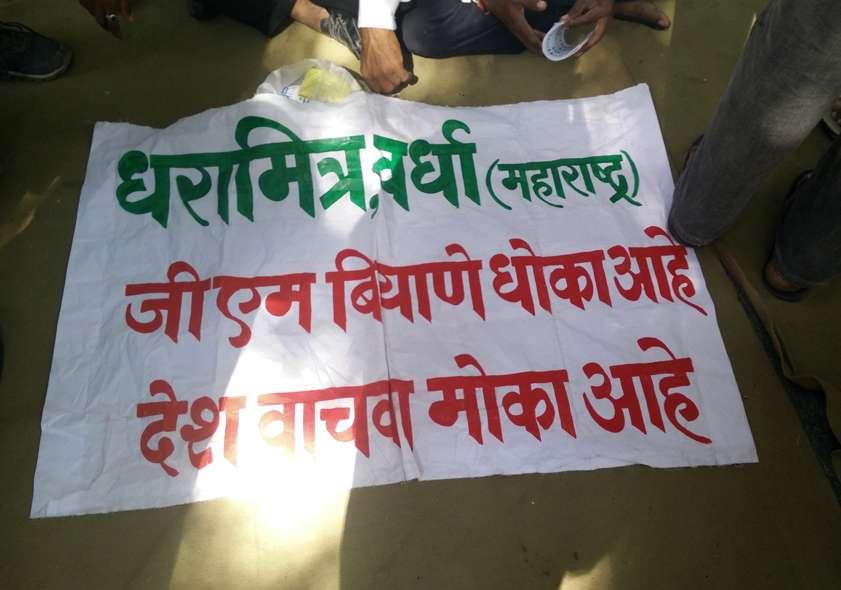 This is an advertisement.
To view next image, click on the next button.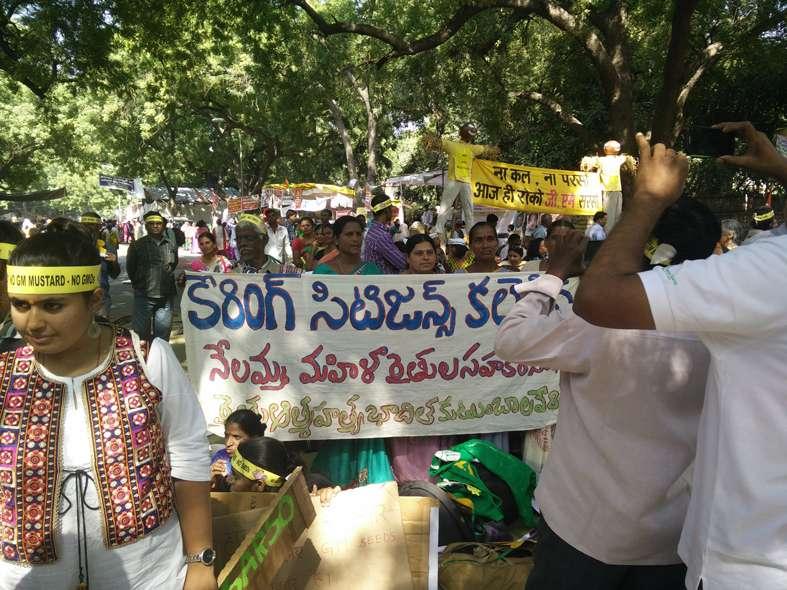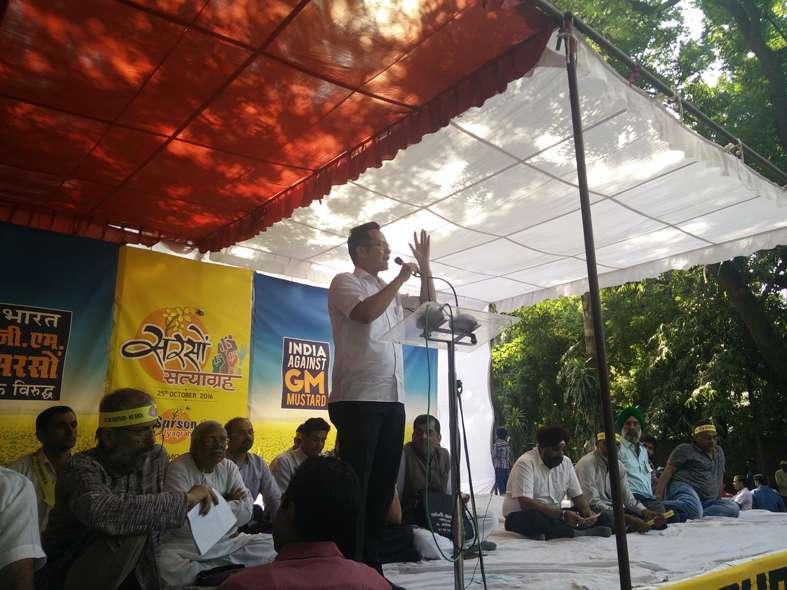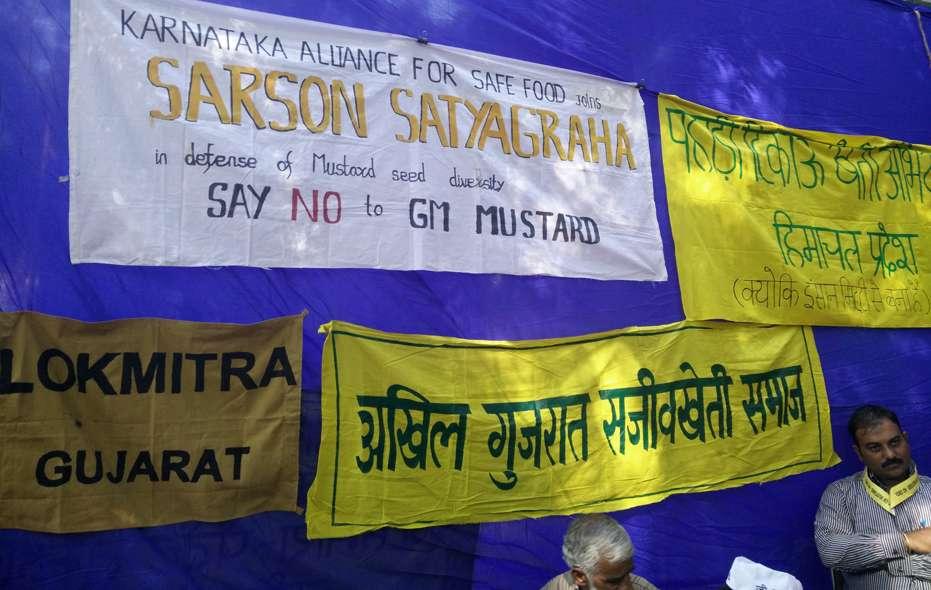 This is an advertisement.
To view next image, click on the next button.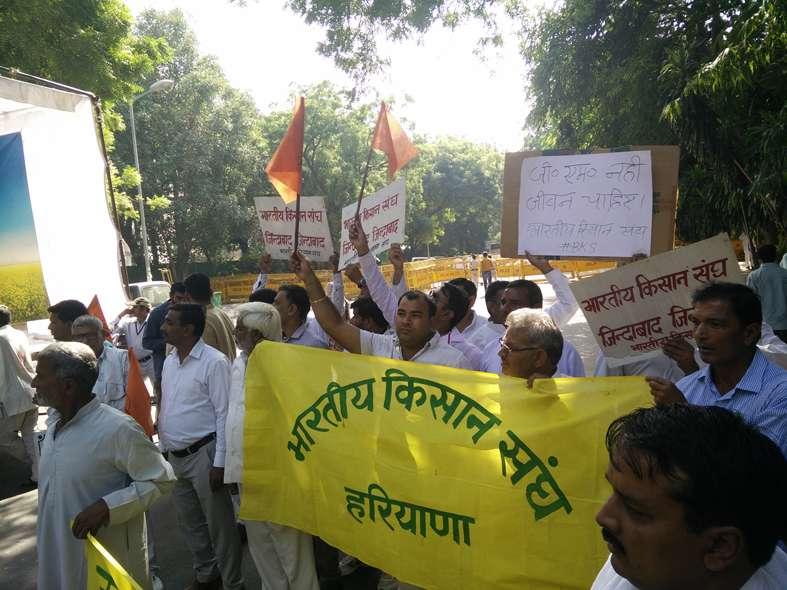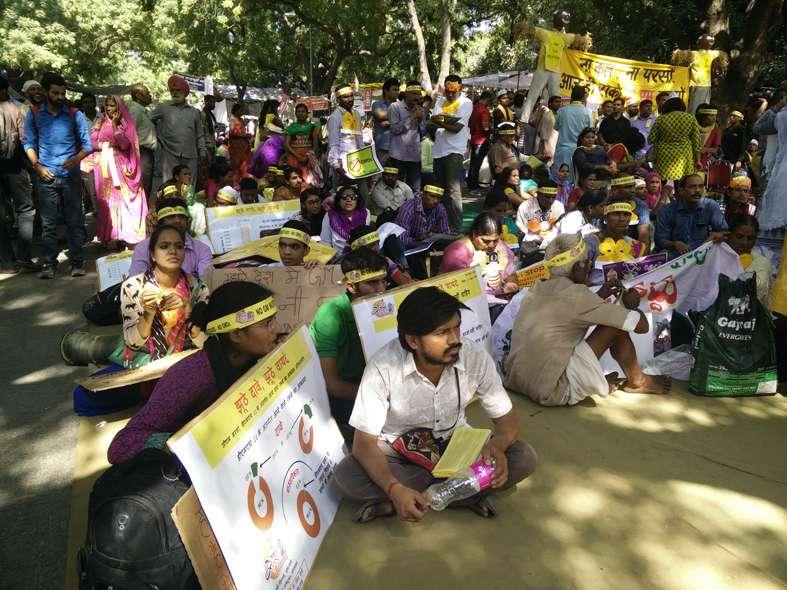 GM Mustard protests intensify: Congress, AAP, Left, JD-U & RSS join hands
The Rashtriya Swayamsevak Sangh (RSS), Congress, Aam Aadmi Party, and Communist Party of India (Marxist) shared the stage with farm activists to protest against genetically modified mustard, which the government is planning to introduce. Janata Dal (United) chief and Bihar CM Nitish Kumar\'s speech rejecting GM Mustard was played on video, while AAP minister Kapil Mishra and Congress MP Gaurav Gogoi addressed the protests.
The environment ministry is considering allowing GM Mustard for commercial cultivation, the second such GM crop since Bt Cotton. GM Mustard has been developed by the University of Delhi.
The protest saw representation from hundreds of farmers from 20 states including Punjab, Rajasthan, Gujarat, Madhya Pradesh, Telangana, Tamil Nadu, Odisha and West Bengal, and members of nearly 130 organisations including All India Kisan Sabha, Bhartiya Kisan Union, New Trade Union Initiative, RSS\'s Swadeshi Jagram Manch and farmers wing Bhartiya Kisan Sangh, besides Organic Farming Association of India, Confederation of Beekeeping Industry of India, Greenpeace India and Coalition for GM-Free India.
They alleged that GM Mustard will be harmful to farmers, and that the government has not been transparent in the process of clearing it for cultivation. Grouped as "Sarso Satyagraha", the protestors also sent a letter to Prime Minister Narendra Modi with an appeal to reject GM Mustard.
"Our urgent concern about GM Mustard has brought us from 20 states to the national capital," the letter said, outlining their objections to claims of safety and productivity of the GM variety. They also said that the government has ignored the impact of GM Mustard on honey production, organic farming and ayurveda.
Farmer leaders at the protest said that mustard production cannot be solved by introducing GM and hybrid crops but by ensuring good selling price to the farmers. "GM Mustard is not going to help raise prices. With a good price, production will go up with existing seeds," said Chaudhary Rakesh Tikait of the Bhartiya Kisan Union.
"The experience with GM crops is that local varieties get wiped out and farmers become dependent on buying commercial seeds. GM is not a solution if a farmer is exploited. Besides, mustard is consumed everyday by lakhs of families so we can\'t even take 0.01% risk with it," said Yudhvir Singh, Convenor, Indian Coordination Committee of Farmers\' Movements
"The way the government is introducing GM Mustard is reminiscent of the East India Company when it introduced a variety of jowar seeds that harmed farmers," said Ratanlal Daga, a leader with the RSS farmer wing Bhartiya Kisan Sangh.
"The BJP thinks that all these farmers are against development. But the truth is that farmers are the most progressive," said Congress\'s Gaurav Gogoi, who is a Congress Member of Parliament from Assam.
AAP leader and Delhi\'s tourism and water minister Kapil Mishra also objected to the introduction of GM Mustard.
The decision to allow GM Mustard rests with the environment ministry\'s Genetic Engineering Appraisal Committee.
A technical panel of the GEAC had on 5 September published a report saying that GM Mustard is safe for human and animal consumption. This report was open for public comments until 5 October. The entire bio-safety dossier of GM Mustard was also opened for public viewing at the ministry headquarters in New Delhi. The public comments were sent to the technical panel for consideration.
Still, environment minister Anil M Dave has the final call. He can reject the proposal even if the GEAC is in favour, like former minister Jairam Ramesh did with the proposal for Bt. Brinjal.
Meanwhile, the Supreme Court on 7 October stayed the commercial release of GM Mustard until it hears arguments in a public interest litigation.