Concern over green nod to UP power plant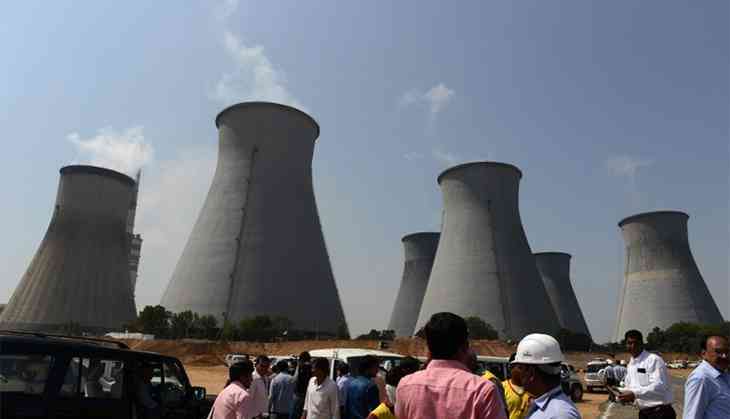 Representative picture (File / Representative picture)
A planned thermal power project in Uttar Pradesh's Khurja has drawn activist scrutiny. Media professional and concerned citizen Ravina Raj Kohli reportedly has written to Bhure Lal, who chairs the Environment Pollution (Prevention and Control) Authority (EPCA), drawing his attention to the potential ill effects of the proposed coal-based plant in UP's Bulandhahr district.
Kohli pointed out that the proposed location – adjacent to the National Capital Territory – is in the "critically polluted Indo-Gangetic plains". Capital Delhi has been reeling under severe air pollution for quite a few years now.
"It also shocked me to notice that on the one hand the Government is struggling hard and is working to bring out policies and programmes to improve air quality in polluted geographies such as Delhi-NCR and all other non attainment cities and in contradiction to this, it it is also approving huge sources of pollution loads in the same region," Kohli wrote in the letter.
With the Khurja Super Thermal Power Project, THDC India Ltd plans to foray into the thermal power sector. THDC, a joint venture between the Union and UP governments, was originally formed in the 1980s to develop and run the Tehri Hydro Power Complex.
In 2010 it signed a memorandum of understanding with the UP government and the UP Power Corp Ltd to set up the 2x660 megawatt project in Khurja, some 90 km from the National Capital.
In June it reported that the Union Ministry of Environment, Forest and Climate Change has cleared the project.
It was to float a Rs 8,000 crore tender for the project, Press Trust of India reported in June.
Kohli's letter underscored the flak thermal power generation has drawn as a major pollutant. Air pollution has become a major health hazard. She cited studies to support her argument.
"The Khurja Project, which involves investment of public money by public authorities such as THDC and Uttar Pradesh Government along with possibility of the Power Finance Commission (PFC) financing a major part of the investment in the project, is other clear example of the wastage of public money and the de-prioritization of public health," she wrote.
The EPCA, under the Central Pollution Control Board, itself has written to UP in the past on the "severe air quality" in Delhi-NCR. Among the measures it sought was to stop the use of coal in hotels and eateries.
Most of India's thermal power plants are fuelled by coal.
Kohli also alleged that the rate at which the proposed project would sell power to Delhi, UP and Haryana would exceed the "current tariff for renewable energy".
According to her: "We are also aware that the country is grappling with the issue of non usage of our current installed coal based capacity in an efficient and economical manner."
Lal couldn't be contacted for comment.