Bandipur Tiger Reserve is facing an acute water crisis. But drought alone is not to blame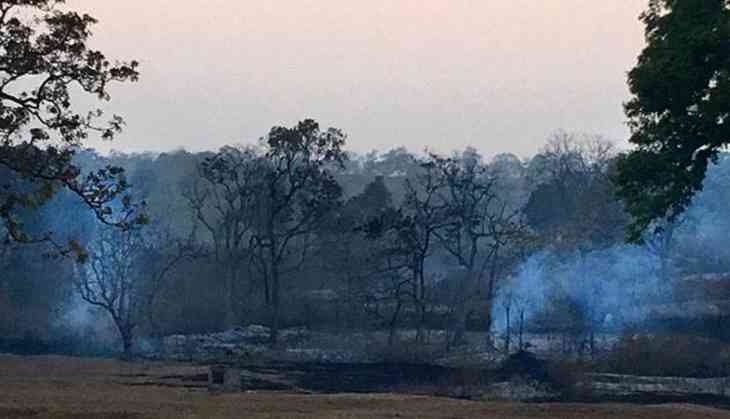 The Bandipur Tiger Reserve in Karnataka is suffering a severe drought that has left conservationists worried about the impact on the abundant wildlife in this pristine landscape. Of the 373 waterholes in the park, more than 350 have dried up completely while the rest have only about 20% of water left.
There has been little or no rain over the last two years, which has wrecked havoc on Bandipur's biodiversity. A forest department official, speaking on the condition of anonymity, claimed that at least six elephants, five gaurs and over a dozen cheetals have succumbed because of the dry conditions. "Wild animals are just dropping dead because of the widespread drought," he said, adding that this isn't being made official as the forest department's reputation is at stake.
Also Read: Why is Karnataka facing the worst drought situation in last 40 years?
Forest officials are worried that with summer around the corner, the situation could worsen. According to official reports, there is a 46% rainfall deficit this year and it's worsening with each passing day. To replenish some waterholes in the park, the forest officials are planning to use borewells. However, the water table in and around Bandipur is nearly 400 feet deep, making it hard for the department to ensure water for wild animals. The forest department has also commissioned 15 solar-powered pumps to provide water inside the park.
To make matters worse, the presence of luxury resorts in and around the reserve has depleted the water table further. Most of these resorts have swimming pools in which water is changed almost daily. "One luxury resort near Bandipur has super deluxe rooms that have jacuzzis attached to each of them. There are close to 18 resorts in Bandipur and at least 10 have private swimming pools. Such blatant misuse of ground water has added to the crisis," said an official who asked not to be named for fear of reprisals.
Not only wildlife, even cattle are suffering. A person who lives in the vicinity of the reserve claimed that nearly 15-16 cattle have died in his village.
Also Read: Tiger tourism is an amazing experience. It just needs proper monitoring
Summers are harsh in Bandipur, which has dry deciduous vegetation, but usually half its waterholes retain enough water for the animals to survive through summers. But deficient monsoons since the 2015 have caused a severe water scarcity.
If this wasn't enough, man-made fires have laid waste to vast swathes of the reserve. Reports suggest that over 750 acres have been reduced to ashes, and despite best efforts of the forest department, certain parts of the park are still burning.
On 18 February, a forest guard died of asphyxiation and burns while four were badly injured while attempting to douse a forest fire. Since then, the department has become less active in containing forest fires in the reserve, the official claimed, although he was confident that the department would "soon swing into action".
Forest fires are an annual phenomenon in Bandipur. Forest officials have claimed the dry vegetation is often intentionally set on fire by "miscreants from villages around the park to take revenge for being booked for various wildlife offences". Moreover, the park is dominated by lantana bushes that are highly inflammable and contribute to acres being destroyed quickly.
At present, the only hope the forest officials and the local villagers have of containing the devastation, from both the drought and the fires, is a spell of heavy rain. Sadly, there isn't no sign of rain.
Also Read: Eco-sensitive zones turn eco-destructive, courtesy govt mischief