Eco-sensitive zones turn eco-destructive, courtesy govt mischief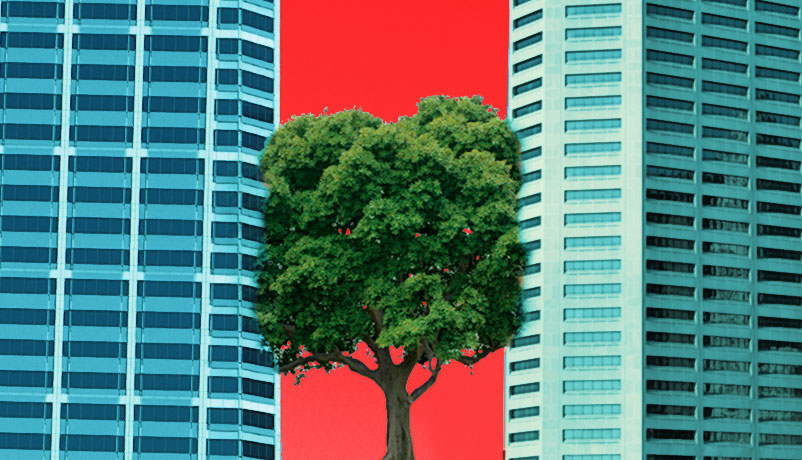 The flashpoint
It\'s ironic that Eco-sensitive zones (ESZ) are being cheered by industry and slammed by environmentalists
ESZ is supposedly a midway point between no regulation and strictly protected sanctuaries
Government guidelines don\'t look at how these zones are demarcated, only what is allowed within them
Checklists given by the Sen Committee (2000) have been consistently ignored
The case
For instance, Okhla Bird Sanctuary\'s ESZ does nothing to protect the sanctuary
The UP government proposed a 1 km buffer; it has now been reduced to a ridiculous 100 m
This would benefit realtors and home buyers and jeopardise the sanctuary
An eco-sensititve zone (ESZ) around the Okhla Bird Sanctuary was declared last week. Such decisions are typically cheered by environmentalists and criticised by industry.
This time, though, the tables were turned. Environments are up in arms while industrialists are happy, with the government joining in the celebrations. Why?
Well, this takes us to the story of an eco-sensitive zone. It began as a provision to regulate activities in eco-sensitive areas. But the basis for defining such areas remained vague. It has instead been twisted to so that governments can promote harmful development while seemingly following the law.
Okhla is just one nail in a coffin nearly two decades old.
What are eco-sensitive zones?
These are areas that need special care for ecological reasons, for example the area bordering a wildlife sanctuary (like the Okhla sanctuary). It's put in place so that a cement factory isn't constructed on the other side of the fence. But you can have, say, a farm. Simply put, this is the logic behind eco-sensitive zones. The idea is to plan activities based on the needs of local ecology.
Such zones need not always border protected areas. They could also be standalone, like the Western Ghats. In this sense, it is a mid-way between no regulation and having an all-out wildlife sanctuary, since the latter carries much stronger restrictions.
Declaring an ESZ puts eco-sensitive planning centre-stage. In most ESZs, polluting industries are prohibited. Depending on each specific site, a bigger or smaller list is prepared. State governments prepare these proposals based on the advice of forest officials and government-appointed ecologists.
The problem: how to define an ESZ?
Defining an ESZ can be a tricky affair. For example, wetlands: they are home to migratory and other birds, and already protected. But the water (that makes it a wetland) comes from a stream, which in turn is filled by rainfall down the hillslopes located 20 kilometres away.
The hills and the stream, then, should also be declared eco-sensitive zones - no polluting factors should be allowed nearby, as they would directly affect the wetland. But coming to this conclusion requires extensive study of the water sources, and mapping out the exact region where the water comes from.
This can get extremely complicated if you include paths taken by wild animals, the effect of distant pollution, etc.
Therefore, ESZs are unique to each site. They may even be larger than the protected area they are around. The point is to have sound ecological reasoning for establishing them.
This, however, is not evident in decision-making. Except in some cases, the process is rarely backed by reason.
"The considerations for demarcation of eco-sensitive zones appear to be anything but ecological, with rare exceptions such as Bandipur Tiger Reserve," said Prerna Singh Bindra, wildlife conservationist and former member, National Board for Wildlife.
ESZs are unique to each site. They may even be larger than the protected area they are around
Sometimes the ESZs are cleverly designed to leave out mining activities. "For example, the ESZ proposal for Karlapat Wildlife Sanctuary in Orissa was revised to just one kilometre on one side reportedly due to [the presence of] bauxite deposits," Bindra said.
What happened at Okhla?
The government said that it will notify an eco-sensitive zone up to 100 metres from the park boundary in the east, west and south, and 1.27 km in the north. This was after the UP government had initially proposed a 1-km uniform buffer area around the sanctuary.
The notification declaring the ESZ around Okhla Bird Sanctuary too provides no details on how the 100-metre figure was arrived at. It is especially important to know what made them reduce the limits by one-tenths, from 1 km to 100 m.
An old game
Okhla was just the latest case. Experts have known of such arbitrary demarcations for several years.
Cases include Ranthambhore National Park, where the state government proposed an ESZ that was just 30 metres around the park boundary. The proposal, fortunately, fell through. Another example is of the eco-sensitive one around Sariska Tiger Reserve, which excluded mines very close to the reserve boundary.
In May this year, the Punjab government reportedly reduced its proposed ESZ around Sukhna Wildlife Sanctuary to accommodate a housing colony. It proposed a 100-metre ESZ; the colony was 123 metres from the sanctuary.
In Okhla too, the ESZ appears to be based more on the convenience of homeowners in the region than birds in the sanctuary. A look at the maps makes it clear that the 100-m boundary coincides with the Agra Expressway, beyond which lie Noida's new neighbourhoods. Thanks to the reduced ESZ, only a handful of urban areas (such as Noida's Sector 95) now fall under the ESZ.
One step for possible oversight is the National Board of Wildlife, whose approval is necessary before an ESZ is notified. But the board itself has been compromised by the government (Read more about that here).
Largely ineffectual paperwork
The Environment Ministry issued guidelines in 2011 to help states prepare ESZs. However, these focussed more on what was to be allowed and disallowed in such zones.
"The guidelines do not say much about the basis for demarcating an ESZ," said Meenakshi Kapoor, a co-author of two extensive studies on eco-sensitive zones published in 2009 and 2012. "It is site-specific and largely open to states' interpretation."
A Supreme Court order in 2006 mandates the Centre to notify ESZs around all protected areas. The Modi government has taken this up on a war footing. Out of the 600-plus protected areas, proposals for 269 are being processed, according to latest data. Of the 32 zones notified so far, five have been declared in just the last month. Environment minister Prakash Javadekar reportedly said that his ministry will process all ESZs by March-end, 2016.
The government isn't entirely clueless about what qualifies as an ESZ. Back in 2000, a committee was set up under economist Pronab Sen to address this, which submitted a checklist that should be met.
Except for some proposals that were rejected based on the report, the committee's recommendations have largely been ignored.
Despite its limitations, the report provided a basis for defining an ESZ. Governments could have built on the recommendations to build a robust mechanism.
Creating ESZs had a large mandate. They weren't supposed to be subjected to political convenience.
In a rather strongly worded preface to the report, Sen had written that the recommendations must be taken seriously and even given the status of a national mission.
Fearing that this may not happen, he warned against "half-hearted measures, failure of nerve, or for any dilution of the steps recommended."
"The ecological security of this country is paramount and can brook no compromise," he added.
It's as if he had gazed into a crystal ball.