UWMF 2017 Day 2: Diverse bands, some insane energy & tunes to hum for days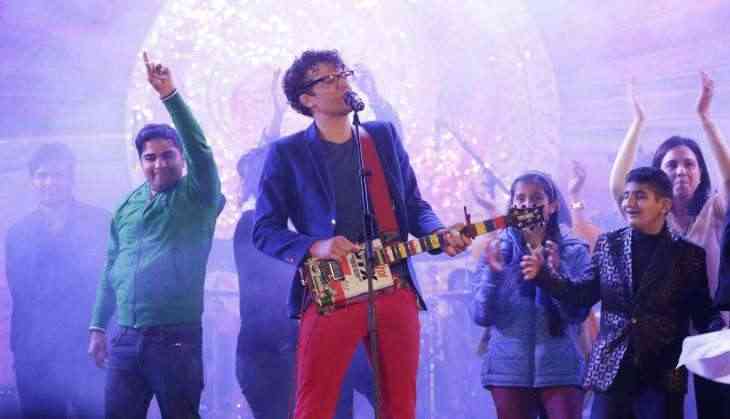 (Photo: Manas Gurung/Catch News)
If you've still not made your way to Udaipur, you're most definitely missing out. On Day 2, Udaipur World Music Festival set up a small stage at the beautifully renovated Udaipur Railway Station. Rajasthani folk artists Nathu Khan Babu Khan Bagadwa & group from Bikaner, and Hakam Khan & group from Barmer welcomed tired travellers arriving at the city of lakes. 'Padharo maare des' indeed.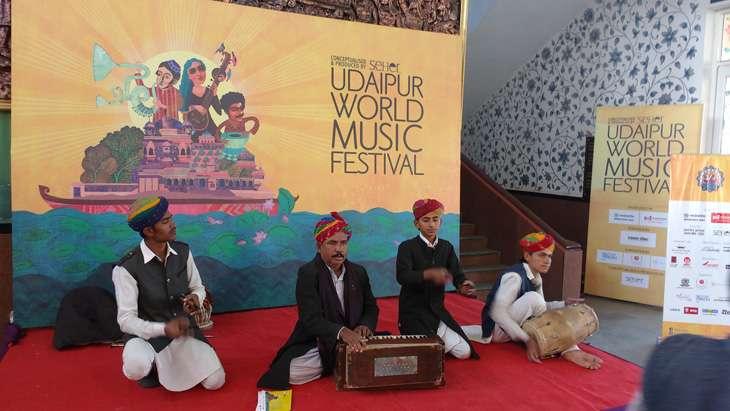 Travellers at Udaipur's railway station were greeted by the stunning Rajasthani folk artists. (Photo: Durga M Sengupta/Catch News)
Post lunch, the day's performances started on a stage situated on the banks of Fateh Sagar Paal lake. While the location was absolutely stunning, the music just added to the mood.
Day 2 of UWMF 2017 started with poetic encounters from West Africa and Persia, a performance called itinerant gardens, by the collaboration of kora player Ablaye Cissoko from Senegal and the three-member band Constantinople from Canada. Their music was a soothing mix of Persian and West African flavours, perfect for a hot afternoon by the lake.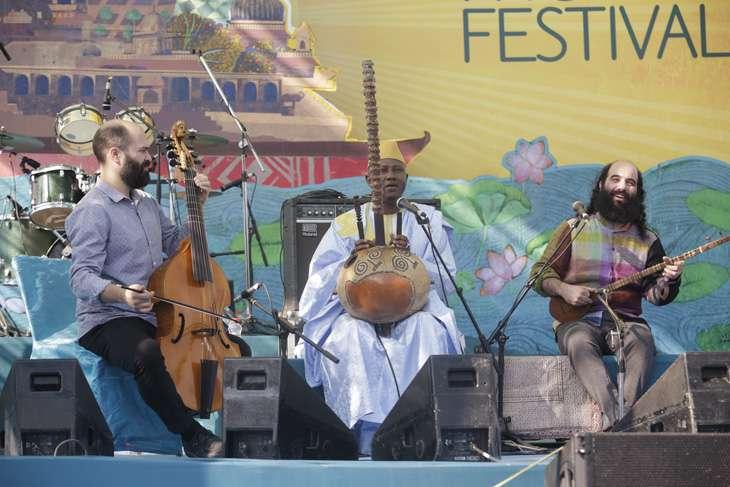 Constantinople and Ablaye Cissoko officially kick off day 2. (Photo: Manas Gurung/Catch News)
They were followed by a young, energetic folk band, Kabir Cafe, from Mumbai. The USP for this band is simple - Sant Kabir's poetry infused with contemporary tunes. They had the crowd singing with them, especially because of the effort they made to have the crowd understand Kabir's words.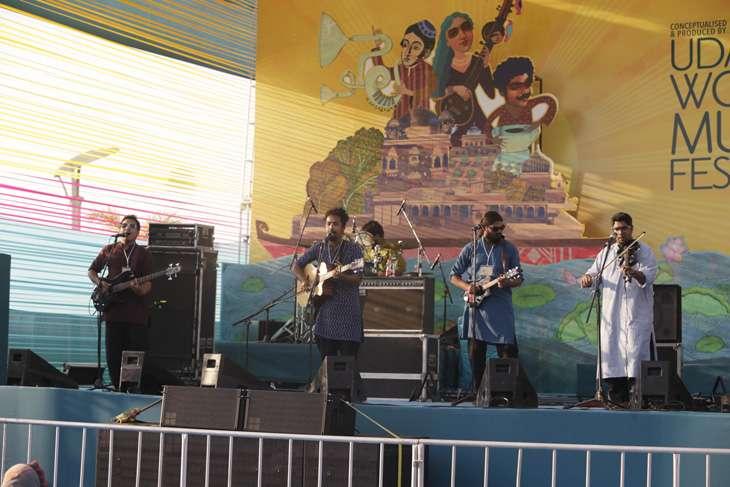 Kabir Cafe breathe new life into Sant Kabir's words. (Photo: Manas Gurung/Catch News)
After this, the venue shifted to Gandhi Ground, a bigger, snazzier stage. The first band to perform here was Parvaaz, a four-member band from Bangalore. Of the four, two originally belong to Kashmir, but the band chooses to be identified as 'Bangalorean'.
Parvaaz fused Indian elements and psychadelic rock beautifully. (Photo: Manas Gurung/Catch News)
Parvaaz performed some cool psychedelic rock numbers, and had the crowd asking for more. And the crowd definitely got a lot more, from the next band - Hot Water.
A South African band from Cape Town, Hot Water combines many different sounds and languages in their repertoire. But what truly sets them apart is their impossible level of energy.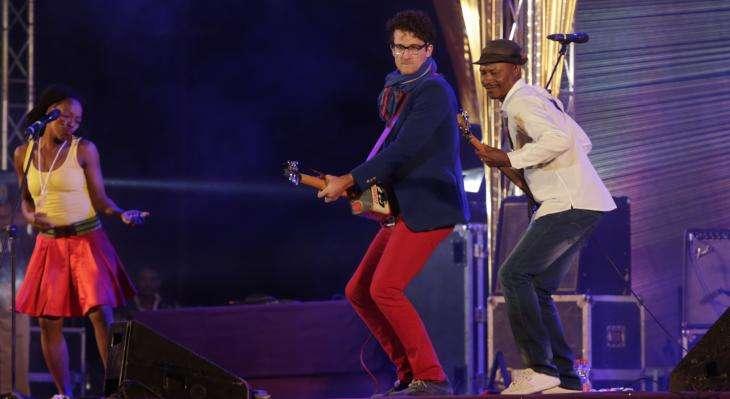 Hot Water's high energy performance got the audience dancing. (Photo: Manas Gurung/Catch News)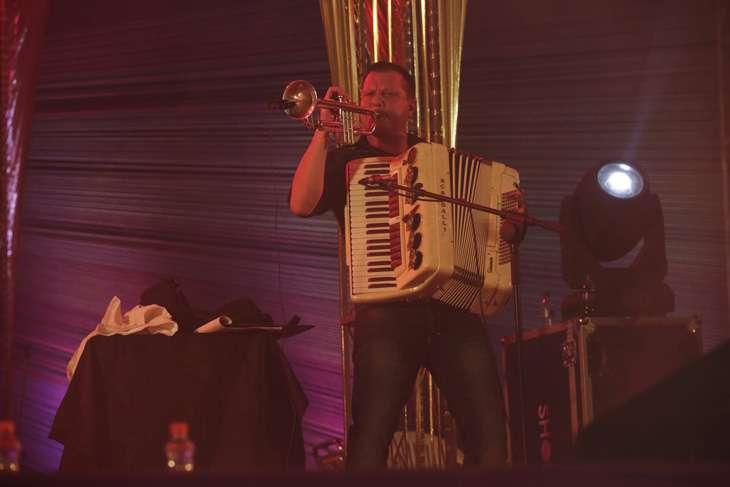 Adriaan Brand of Hot Water believes in staying occupied. (Photo: Manas Gurung/Catch News)
While they had the crowd dancing and swaying, Swarathma, the last performers for the night, had them singing along as well.
A folk fusion band from Bangalore, Swarathma sported bright kitschy outfits, and were an absolute delight on the stage. Their antics, coupled with Hot Water's before them, made it quite the paisa vasool night for the audience. Not that there's any paisa involved.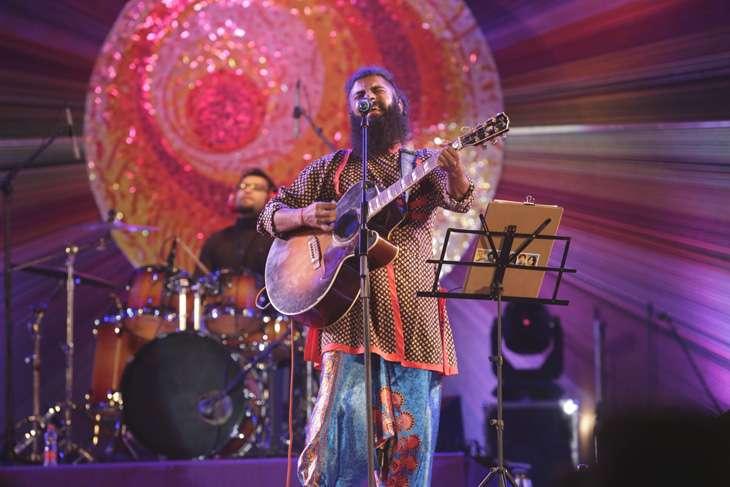 Swarathma closed the night in style, building on Hot Water's energy to take the crowd even higher. (Photo: Manas Gurung/Catch News)
(Photography by Manas Gurung.)