Shah Rukh Khan, Alia Bhatt & 'Dear Zindagi' in the time of demonetisation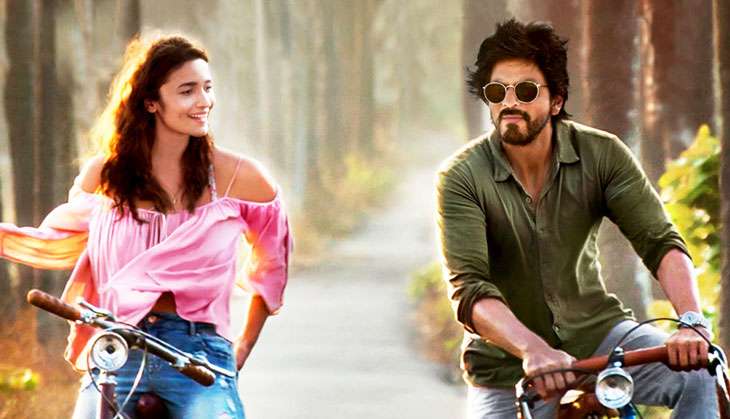 Shah Rukh Khan will treat his co-star in Dear Zindagi, Alia Bhatt, and the film's very capable director, Gauri Shinde, to "chole bhature" and "parathas" because he's in Delhi - saddi Dilli, his city, surrounded by his people.
That, for me, was the biggest takeaway from the press conference of the Dear Zindagi star cast and its director - just two days before its launch, Bollywood's biggest since the demonetisation drive was unleashed on unsuspecting people by Dear Modiji.
The box office has been hit by the cash crunch even as actors continue to shower lavish praise on "Modiji's masterstoke", never mind that innocent people are dropping dead outside banks and ATMs.
Dear Zindagi has an additional problem at hand - Pakistani actor Ali Zafar who has been cast in a fairly significant role. The actor has been kept out of the four teasers of the film, and the director has admitted that Zafar has not been replaced.
But what we learnt at the press conference was more and more of what is already in the public realm. About the film's plot, about Shah Rukh playing Jug, Alia's therapist, about Alia playing Kaira, an impulsive girl who finds lovey-dovey couples irritating.
We don't have answers to the other issues - because the mike was perhaps handed over to only those who ask safe questions. To those who like to humour the stars. To those who'd rather enjoy the spotlight on themselves by posing inane question after question. It's okay if the questions don't make sense. It's okay if the star himself politely hints that he didn't quite understand the question.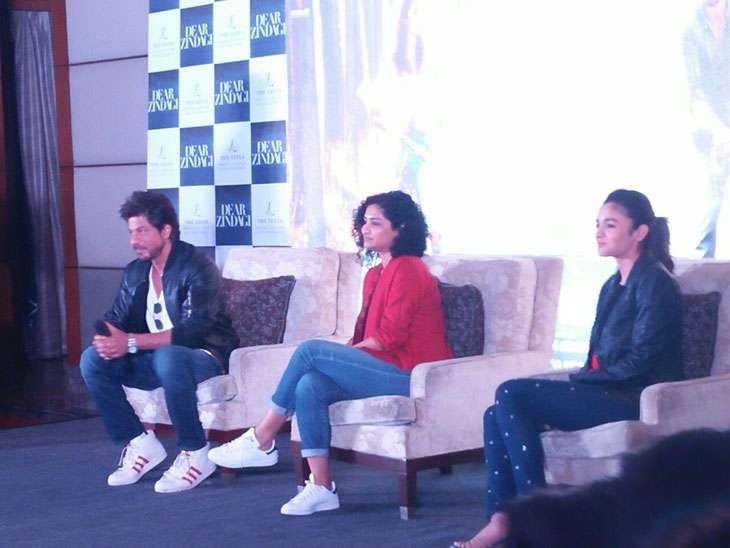 The show must go on
The press conference was moderated by an RJ, who basked in his own 15 minutes of glory before the stars arrived - after around two hours of waiting, and two hours of hearing the Dear Zindagi songs on repeat.
As if he was addressing an audience with an IQ even lower than his, the RJ set the ball rolling by posing two grand questions - the answers to which one must keep to oneself, he warned.
1) Who was the last person you spoke to before you walked in for the press conference?
b) When you switch off your phone do you think about your 'zindagi' (life)?
As we kept the answers to ourselves, the RJ decided to unleash the four teasers of the film. Apparently this is a first for a film - no trailer, he announces grandly as if we were at a circus.
When Shah Rukh, Alia and Gauri come on stage finally, Shah Rukh starts yakking. "The film is about embracing life with all its...," he says looking for the right word.