Rahul Bose claims his latest film Poorna passes the Bechdel test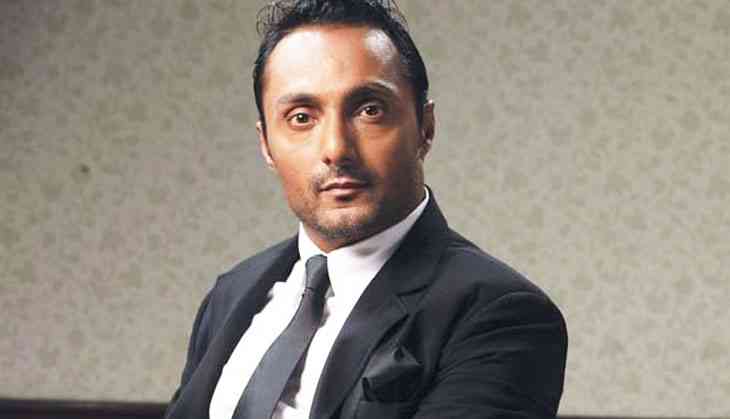 It has been years since Rahul Bose directed a film, his last being the 2001 film Everybody Says I'm Fine! Now, he has returned to direction with Poorna, a film based on the fantastic journey of Poorna Malavath, a 13-year-old mountaineer, the youngest girl in the world to have scaled Mt Everest.
Besides directing the film, Bose also plays the role of Dr RS Praveen Kumar, a key enabler in Poorna's success.
In this interview with Catch, Bose talks about the repeated cinematic trope of male coach-female sportsperson, his own feminist views, and what could make Poorna a commercial success.
Durga M Sengupta (DS): Would you say your film is true to Poorna's story?
Rahul Bose (RB): I would say 80%, because life's dramas don't happen in one moment. Our lives change little by little, and cinema doesn't have the time and patience for that. So you have to encapsulate all those dramas and bring it into one, sort of, dramatic moment. So for that, we had to invent a character.
But Poorna has read the script two years ago, so she knows all about that.
I would say 80/20.
DS: In that 20, where you've allowed yourself to dramatise her story, do you think it's for entertainment sake? Like say Dangal did?
RB: I haven't seen Dangal, but at no point of time would this film make you think you're watching something that didn't happen.
DS: And yet, you've said this is a highly commercial film?
RB: Yeah, that's because the story is commercial. How much more commercial should I make it? A 13-year-old girl who climbs Mt Everest? It's completely crazy! And she's a tribal, from a backward area, she's underprivileged, she's had no education, and she's a girl... It's crazy! Toh, there's no need to do much else to it.
DS: So will any proceeds from your film go for any cause, for the underprivileged?
RB: No, we have never said that we're making this film for a cause. The proceeds will go back to the producers who have funded the film, who've slaved on the film.
But I have been working on gender for 14 years. I have no guilt because almost all my life savings have been put into my foundation [NGO The Foundation]. So, no.
DS: As you mentioned, Poorna is an adivasi girl. Surely her struggles need to be portrayed with a certain sensitivity? What are the measures you've undertaken to ensure that?
RB: Just the human being that I am. And everything that I've seen, that's it. It's a deeply, deeply sensitive film. And I can assure you of that.
So I don't even need to think about something like this, it's as easy as breathing for me. You're a humanist, and you're a feminist. That's it, that's all you have to be.
DS: But a lot of the 'feminists' who get to be the mouthpieces in cinema are men. I mean, you haven't seen Dangal, but say, even Chak de India, or the recent Saala Khadoos. I realise that some of these stories are based on real people, but is it a trend to follow a narrative where there's always a male voice speaking for a female sportsperson?
RB: No, I don't think so. If a female director wants to make a film about something like this, no one's stopping her. I don't think it's a gender specific thing. I'm incredibly happy that there are men making films about women, but I'm also very concerned about the lens through which it is looked at.
It can't be looked at through the lens of patriarchy, or that the man always ultimately makes the decision, or the man is the fulcrum of the film, that because of the man the girl did well…
There's a line in our film, where my character, Dr RS Praveen Kumar, tells Poorna, "This is your decision and you take it. And remember, whatever decision you take, you have to live with it, nobody else."
DS: So the onus is on you [the girl].
RB: Yes, that is true gender empowerment.
DS: But the constant repetition of this trope, isn't it problematic? Where the male coach is constantly the one who's the guiding force?
RB: Well the male coach has to do it in a way that is not 'male'. He has to do it in a way that is human. That's the most important thing to remember. It's not about making the little girl a 'male', it's about realising the best in the little girl.
That's what I mean when I say that when I make a film it's not going to happen. She won't be converted into a substitute boy.
DS: Hmm. Too many of us have grown up with that [expectation].
RB: Exactly, I can imagine.
DS: You became a part of this film as an actor, initially? But what made you pick up direction, that too after about 15 years?
RB: Common-ish circumstances. My acting career, the roles I wanted to do were drying up, and the ones I was getting were just alright. I've never acted to put food in my stomach, so I said let's look at direction, go back to it. I was always going to go back to it.
But Poorna just fell into my plate as an actor and then I was ASTOUNDED by the story. It plays so correctly into the three universes I inhabit – sports, cinema, and social activism.
DS: So, tell me about the character you're playing. He's a rather fascinating scheduled caste leader, I believe?
RB: Well, he's an IPS officer. So he's very much a government servant. He's the secretary of social welfare, an incredibly compassionate, hardworking, honest visionary. And genuinely humble, genuinely.
He knows how to get things done, but he never talks about it. He's a sensational man.
DS: But you got him to talk to you?
RB: Yeah, he spoke a lot. I had to read between the lines.
I have underplayed him [in the film]. If I'd played him the way he is, they would've accused me of trying to be the hero. So I'm quite far back in the background, compared to Poorna, in this film.
It's Poorna's film. The girl carries the film. End of story.
DS: That's different.
RB: Yes, yes, it passes the Bechdel test. All the time.
DS: Really. So lot's of conversations between women? And not about men?
RB: Lots!
DS: So, I've read that you have exclusive footage from the Everest expedition (2013)? How did you get your hands on that?
RB: Well, the people who ran the expedition gave us a really hard time [before] giving the footage to us. Because they wanted to know what kind of integrity, with what lens we were looking at mountaineering. And when they learnt that I'm a boy from the mountains, and that I've trekked, they understood that, yeah, this guy is going to get it right.
They saw some footage, they read the script, looked at all the stuff. And, finally, they said yes.
And so, that footage, combined with what we shot at 15,000 ft in Sikkim, combined with stock footage, all of it put together into the VFX simulator...
DS: Is stunning?
RB: I can pretty much say this is some of the best VFX India has ever done. Yeah, confidently.
DS: This was also Aditi's [Inamdar] first film, right? How did you find her?
RB: She was at the end of a 500-girl search. She was not from the SC-ST schools we were searching in. She was from Hyderabad.
DS: So you wanted representation?
RB: No, I just wanted somebody who [came from] the socio-cultural milieu, who didn't even know they had the socio-cultural milieu. Aditi didn't, but she was very very good with it.
I opted for somebody who [showed] resilience under pressure, because shooting is all about film pressure, time pressure, location pressure. I opted for somebody who had empathy, emotional intelligence beyond her years, somebody whose eyes spoke of the determination of a 13-year-old climbing Mt Everest. And I got all that in Aditi. It's an astonishing performance.
DS: And how much was Poorna involved in the creation of this character Aditi plays?
RB: She wasn't involved in the creation of the character at all. The script was written before I went and met her. After that, the alterations and the texturing, layering, and all of that was [done after] listening to her stories.
She had no say in the matter. By looking at her I began to texture it. She neither has the capability of looking at a script and assimilating it, and she doesn't even watch cinema. Because when we met her she was 14.
So it was just for me to observe her and get things out for the story, out of her story, that I could layer the skeletal [character] the writers had made.
DS: Don't you need to be very clinical for that?
RB: No, you need to be very humanistic, sensitive, and soft about that. Quite the opposite.
DS: In dealing with a child?
RB: That's exactly why you just need to be very very careful. Very very careful, because she has her whole life ahead of her. She's 16 [today], and if I get this wrong it'll impact her. For life.