Of adults, children, broken hearts, fears & hope: A Monster Calls is a must watch
"You are only young once, they say, but doesn't it go on for a long time? More years than you can bear."
- Hilary Mantel, An Experiment in Love
Author Patrick Ness began his novel A Monster Calls with this quote. And the story wraps around you, through the pages, and now on-screen, like the extending branches of the yew tree in the film.
Ness is a brilliant author. In both A Monster Calls and More Than This, Ness creates a dark dreariness that settles around you like a heavy mist. But strangely, there is a comfort in that translucency. A comfort that only those with deep, deep fears and pain can find comfort in.
And those are all of the characters Ness creates.
After you have read the book and have loved it, it is almost impossible to not compare the movie to it. But that's exactly what I shall try to do.
Of almost adults and adults
Conor O'Malley (Lewis MacDougall) is 12. On most days he makes his own breakfast because chemotherapy is taking its toll on his mum Lizzie (Felicity Jones). Almost as per schedule, he gets bullied in school, has one friend (Lily) who he'd much rather avoid.
Conor is tired. Tired of people around him who treat him like an injured pup and the numbing sympathy that comes with it.
He hates his rather cold and no-nonsense grandma (Sigourney Weaver) and his father Liam (Toby Kebbell) now lives in America with his new family.
In short, Conor's life is depressingly vanilla on the surface, disrupted periodically by short outbursts Conor cannot understand, or handle. And nightmares.
And then the monster comes.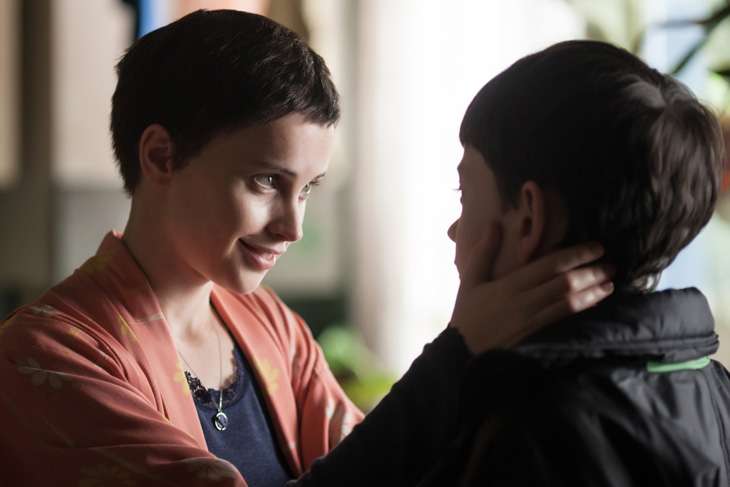 Why we must tell stories
"Stories are wild creatures," the monster says. "When you let them loose, who knows what havoc they might wreak?"
The monster (voiced by Liam Neeson) tells Conor three stories and Conor tells him the fourth. All that Conor is, and eventually will be, resides in the fourth story.
A Monster Calls is not a complete story you go home with or tuck the kids in to. It opens up the parts of your mind that you were scared to look at directly - much like Conor's monster.
Director JA Bayona takes Ness' story (and screenplay) and draws it all up rather magically. Ness is not a descriptive author in the real sense of it, he floats a very tangible idea but leaves enough room for the reader to conjure up the images as he/she pleases.
Bayona takes his liberties with those images and they are powerful. You feel Conor's nightmare in your bones.
Growing up is hard, it is harder to stay a child
But it is not just the fantasy of it all, the strange pain of a 12-year-old, who is far too young and yet pushed to the brink of adulthood, is palpable as well.
Conor's emotions - his pain & sense of rootlessness, as the life he knew slips away, along with his family, are emotions we can relate to.
Conor has nowhere else to go but back to his nightmares and to the monster. Hoping, crying and screaming that he finally end it all with a strong sweep of his massive arms.
"Your mind will believe comforting lies while also knowing the painful truths that make those lies necessary," the monster tells Conor. And in that, we have the reality of adulthood wrapped up in one idea.
A Monster Calls cannot exactly be called a movie for kids - it is and yet it is not. Adults will identify with the moments of darkness and naked truth, the manifestations of hopelessness and anger - moments a 12-year-old lives through and understands only when the monster, and later his mother, tells him: "It's alright."
Because it IS alright to be disgustingly human, it is alright to be weak, it is alright to be deliriously angry and smash a perfectly lovely room to smithereens. It is alright to tell someone you love that you don't want them to go.
A Monster Calls gives 12-year-old Conor that liberty, and, by extension, reminds us adults and almost-adults, doing-a-terrible-job-at-adulting-adults, sitting in a starkly empty movie theatre, that it is alright too.
It is most beautiful when a fantasy becomes relatable (wouldn't you be over the moon if you could relate to Chronicles of Narnia? But then Ness is a modern writer, younger and more rooted in existentialist angst than CS Lewis.)
Lewis MacDougall holds his own in the movie, keeping up excellently with Sigourney Weaver and Felicity Jones. His pale face, fraught with emotions that are far too heavy for a 12-year-old to shoulder, speaks volumes.
Weaver is great in her measured performance of a troubled mother who is watching her only daughter slip away as she deals with a troubled grandson she can't get through to. Jones is fragile and perfect in her role.
Liam Neeson has a blink-and-miss appearance in the movie, but not as the monster - keep your eyes peeled.