Lion movie review: Child actor Sunny Pawar outshines Oscar contender Dev Patel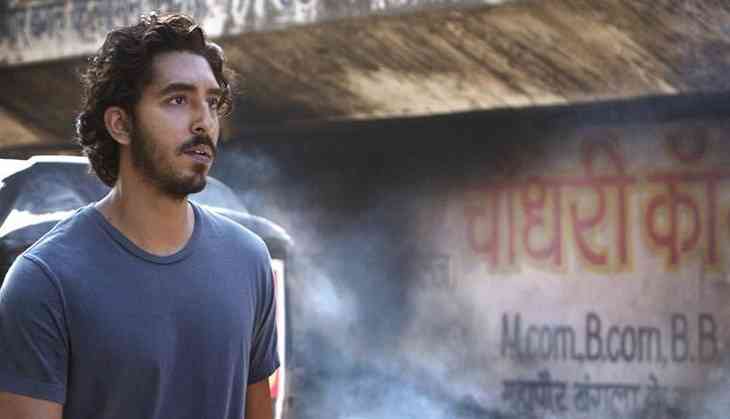 Distinctly in two halves, Garth Davis feature debut Lion tells the true-tale of an Indian orphan making the most of the age of the internet and Google Earth to trace his way back home. By a cruel twist of fate, an innocent boy from Khandwa, Madhya Pradesh, grows to adulthood far from his home.
One day – lovingly, one should note – demands brother Guddu to take him along for the night work. Upon feeling too sleepy, Guddu leaves Saroo on a bench to go look for work. Saroo wakes up, abandoned and all lonely and checks-in to a no-passenger train, only to end up in Calcutta many an hour later. A city where Saroo doesn't understand Bengali and most people don't understand Hindi. Mind you, this is in the 1980s.
For wanting to spend more time with his brother Guddu, 5-year-old Saroo is made to wait on a bench at a train station, all by himself, while Guddu goes to look for work. That's when the trouble begins. That's the beginning of how he ends up into a new and loving home.
Not knowing his way home and not knowing when Guddu will return, Saroo gets on a stationary train to get some sleep. Little does Saroo realise that by the time he wakes up, the train is miles away and rolling into Calcutta, a place where he cannot speak the language and doesn't know a soul. Saroo also doesn't properly remember the town he's from. The first half that follows his journey from India to Australia is equal parts charming and scary – you really feel for the kid.
It's the second half that seems compromised. It's the second half that isn't fully fleshed out. It's the second half that doesn't let the characters develop.
The downfall of the movie lies in the weakness of the script. A script that can't decide between the first half's distressing journey of Saroo (played by Sunny Pawar) or the second half's sense of displacement for the main character (played by Dev Patel). It also doesn't help that at a crucial junction in the movie, the scene seems rushed and unconvincing.
Underdeveloped supporting cast
When the second half rolls on Saroo is getting ready to leave for a hotel management course in Melbourne. Once there and at a party, a piece of food – jalebi to be exact – triggers a memory from his childhood. That sets off alarm bells in Saroo and from that moment on, he becomes obsessed. That's around the time we meet his girlfriend Lucy (played by the charming Rooney Mara). During more than one occasion, she tries to get through Saroo and understand what is going on but he just keeps her at bay. She's the encouragement behind his seeking out of his family, yet that doesn't come across on screen.
Also at arm's length is his adoptive mother (played by Nicole Kidman). She's kept in the dark as Saroo doesn't want to talk for fear of upsetting her. We keep hearing about the mother in references. Lastly, there is the troubled adoptive brother (played by Divian Ladwa) who never fully adjusts to his new life abroad. The viewer is never told about the strained relationship between the two. These relationships don't absorb us emotionally one bit.
Token Australian
While Nicole Kidman's role wasn't fully fleshed out, it was also a role that could have been played by many other actresses. It seems that the only reason she was chosen for the role was due to her being an Australian.
Was it that easy?
It's curious that Saroo goes a whole two decades without thinking about his birth mother and suddenly wakes up to it when the age of technology makes that possible.
It seems that the whole Google-Earth mission to find his parents itself were rushed, and in the end, rather unconvincing. We are shown his daily struggles to sleep and that the Google Earth program has consumed him. What we aren't shown (besides the board) is the process of him trying to locate things on Google Earth as and when he remembers a part of his childhood.
At one point in the search – that is just scenes of zooming in and out of Google Earth day in and day out - Saroo has seemingly given up. Rather sad and tired and on the couch, Saroo opens his laptop and decides to play around with Google Earth outside his search area. Two minutes of fooling around randomly (yes, it is pretty arbitrary), he stumbles upon Ganesh Talai. It seemed magical. Seemed very unconvincing. Seems like a rushed plot point. Nonetheless, the suspense is over before it even began.
It's all about the kid
Overall, the film feels like it hasn't done justice to the real life story of Saroo Brierley, written and published in A Long Way Home. The story of how Sheru Munshi Khan became Saroo Brierley and then retraced his steps back to his birth mother is a half-baked attempt at portraying the whole story. It does do justice to telling the audience that Saroo isn't the only one going missing in India. The humanitarian-minded filmmakers get their point across well and the audience is brought to tears enough to go home and Google about missing children in India.
The cinematographer has done a fine job of portraying India and not overblowing it like that of Slumdog Millionaire.
What works for the film is Sunny Pawar who is simply amazing as kid Saroo. He's charming, very adorable and effortlessly plays his part in what is his first movie as an actor. Maybe more and more people would want to adopt Indians after looking at Pawar. He's a big screen delight. That takeaway is more than enough to recommend this movie.
Rating: 3/5