Have you seen this viral rap song of Pakistani actress calling for peace between India and Pak?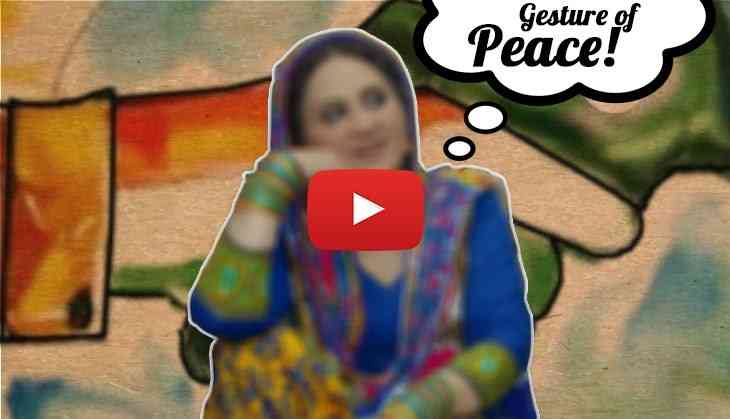 Indian and Pakistan relations is always a matter of world interest. Past few months, the tensions among the two countries were not good. Since the Pulwama terror attack on Indian security personnel troop has shaken the sentiments of Indians and demands were raised to boycott all the relations with Pakistan.
Now, a Pakistani actress and comedian Bushra Ansari has come up with her new song which is calling for a feeling of peace between two countries.
Bushra along with her sister Asma Abbas and Neelum Ahmed Basheer has created a unique rap song which took no time to went viral on the social media.
In her latest rap song, you will get Indian song touch and she has also added the two Indian hit tracks i.e. Jhumka Bareli wala and Kala Shakalaka.
Check out the viral song:
The song was uploaded by name of, Humsaye Maa Jaye. In the video, the two women can be seen sitting on the two different sides of the wall. Both women from India and Pakistan, are asking about the well-being of each other's home. Also, wondering about why are the countries heading towards war-like conditions?
Bushra explained the video as, 'A music video that goes beyond war and borders to the hearts of people living so close, and yet so far away.'
Meanwhile, the video has garnered over 2 lakh views and got some amazing responses from all directions on social media.
Also read: Have you heard these 90s hit Bollywood songs rap created by YouTuber Lilly Singh? Twitterati can't hold their excitement