Cuteness overloaded: Cousins Inaaya and Taimur carpooling with mommies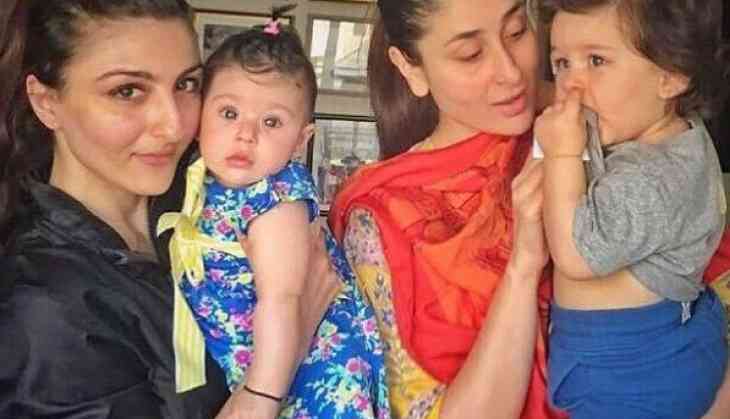 Soha Ali Khan shared an endearing picture of her daughter Inaaya and Taimur Ali Khan Pataudi, son of Kareena Kapoor Khan and Saif Ali Khan. These cute little babies were sitting in a toy car. Soha Ali Khan captioned the picture, "Carpooling". The little cousins went on a play date with mommies and they look like twins in the picture.

Taimur looked as he ever does, which is wide eyed with fascination while Inaaya was dressed in a robin blue frock and her baby curls were pulled back in a ponytail. Taimur matched up to Inaaya's robin blue frock in an adorable pair of blue pants and a tee.
Also read: Cuteness overload: Star kids of Instagram Taimur and Ziva Dhoni are twinning already
Soha, who is sprawling in the success of her debut novel 'The Perils of Being Moderately Famous', shared a photo of Inaaya and Taimur in the same frame. Both the cousins looks extremely adorable and internet can't stop showering love on them.

Soha, in an earlier interview to DNA, had revealed how afraid Saif is when Taimur goes near Inaaya. She said, "Taimur is at an age where he wants to explore everything. He is now able to hold things, his grip is getting stronger. He is also into snatching things and throwing them away. Inaaya is too small now and so we are constantly scared to have them too close to each other. Especially bhai gets really worried whenever Taimur tries to get closer to where Inaaya is."