'Baahubali 2 is 10 times as grand as The Beginning'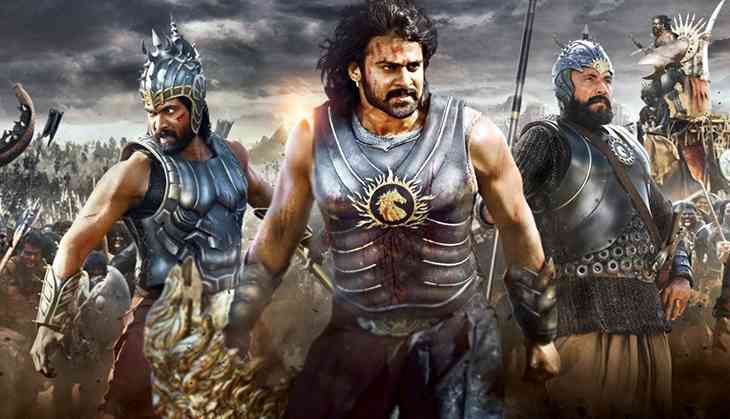 Why should you watch Baahubali 2: The Conclusion? Agreed, you may be dying to know why Kattappa killed Baahubali. But that apart?

Let's face it. Baahubali: The Beginning was huge. It was a mounted at a scale seen never before by the Indian film industry. All languages put together. Breath-taking shots, avant garde VFX. Mind-blowing action, spicy dialogues along with an intriguing plot – you saw it all in Part 1.
What has Part 2 got to trump The Beginning? A lot apparently, according to several members of Team Baahubali, that Catch spoke to.

"Take Baahubali and multiply it by 10. That's what Baahubali 2 is," says Manoj Muntashir, who has written the dialogues and lyrics for the Hindi version of the film.

Art director Sabu Cyril agrees: "This is the biggest film of my career". And Cyril is no pushover. His filmography is replete with successes such as Enthiran, Anniyan, Asoka and Hey Ram.

But don't go for the effects alone. Cyril hints that the narrative would also be nail-biting. "Part 1 was like a jump into the unknown. Part 2 has the parachute," he says.
A WIDER AUDIENCE
A lot of work has gone into broadbasing the film for a national audience, according to the team. "You will realise that when you see the film," says Sharad Kelkar, the actor who has done the Hindi voice over for lead actor Prabhas.

He is thankful for Baahubali: The Beginning for giving him recognition as a voice artist: "Normally, no one notices this kind of work. But this film was different. Peope came up to me and asked whether it was I who did the voice for Baahubali," he says.
"It wasn't a literal translation from Telugu that we were looking for," says Muntashir. "I wrote the dialogue as if it was a Hindi film."

Apparently SS Rajamouli, the director, was very cued in. "You won't believe. He would actually stop me during the narration of drafts and point out words which woul dbe jarring and ask them to be changed," he says.

The excitement of the team was palpable. And going by their account, the audience is in for a treat.