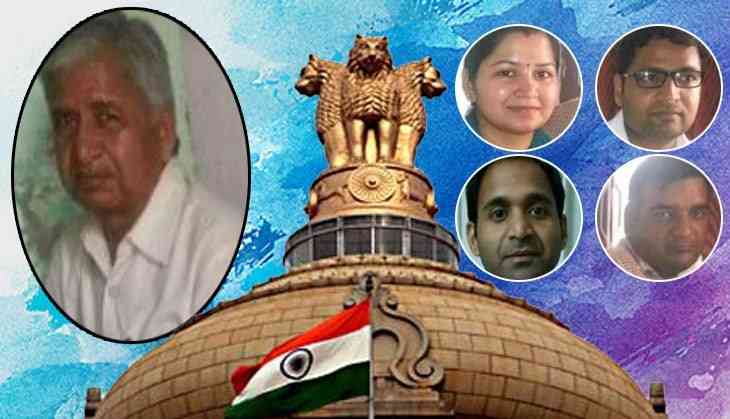 Can you imagine four IAS or IPS officers in one family? Hopefully, it's just an imagination in our mind. But, there is a father in Uttar Pradesh whose children bring this imagination to reality.
Today, we are telling you an interesting offbeat story that has come to light in 2016 from UP Pratapgarh where there is a family which has an IAS and IPS officers.
You must have heard about many stories about how parents struggled hard for their child to achieve their goals or might have heard or read about the stories of many family that how their son or daughter become an officer.
But do you ever heard that a family's all children are in Civil Services?
Interestingly, there is a family in UP's Pratapgarh whose all children have cracked UPSC Civil services and made their father feel proud. Notably, all are real brothers and sisters.
Let us take you to the journey of a proud father's family in Pratapgarh.
Anil Mishra (father) has three sons and one daughter and he has become the luckiest father in the world after all his children joined Indian Administrative Services.
According to the reports of hindi.scoopwhoop.com, Anil Mishra have full confidence in his children and know that they would do something good in their lives. But, he didn't imagine that they would hold the officer rank positions like IAS or IPS.
Also read: Watch how little girl in Kashmir climbs on to dad's back while praying in the mosque; see the cutest video
Amazingly, Anil Mishra himself a bank manager and now, he is one of the proudest father whose children brought all his dreams to come true by securing the high ranking position in India.
We must say this Mishra ji's children nailed it!
Do you also have such interesting stories which can motivate others? Share with us..
Also read: UPPSC Main Online Form 2019: Last date to submit complete application form for 917 vacancies