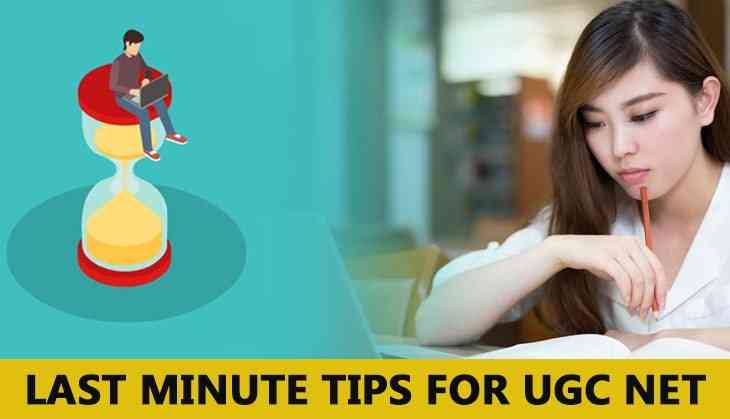 UGC NET December 2018 exam will soon to start from the next week. Therefore, the time for the exam preparation is quite short. Candidates who have applied for the exam must gird up their loins.
This year, the National Testing Agency (NTA) will conduct the computer-based test (CBT) instead of pen-paper mode.
During the last moment, it has been noted that several students get blank while many started cramming everything due to which they get confused and attempted the wrong answers.
To save yourself from such problem we would like to give you some last minute tips that will help you in remembering the things properly and also will help you to prepare the important topics during the last moment.
As the exam will begin from 18th December to 22nd December 2018. So, only a few days are left for the exam.
Check out some last minute tips for UGC NET December 2018 exam:
1. Make notes
Always try to make important notes for the exam so that all the important topics can be covered during the last moment of an exam.
2. Try to solve previous questions
It is very necessary to solve previous year question papers because it will help you to understand the paper pattern and also will let you know that what kind of questions will be asked in the exam.
3. Don't lose confidence
Be confident what you are preparing for the exam. Because if you lose it you cannot learn anything and will get blank in an exam.


4. Try to take some online lessons
Digital learning is the best way to understand the topics by sitting at home. Sometimes it happens that we are unable to understand the topic on our own and need a guide to understand it.
5. Know your weakness
It is always necessary to know one's weakness because it's our weakness that make us more stronger by working on it properly. So, don't ignore it just start working on it.
Also read: SBI Recruitment 2018: Three days left for Specialist cadre officer online application; apply now