So while the whole world is making a beeline for gold, silver, money bonds and their cousins, you're yet to get your salary. While you stare at a fast depleting cash-stash, buying something expensive is out of the question. But then again, it is Dhanteras. So what does one do?
Simple. One harks back to what parents always said.
Which is, that 'Dhan' means wealth and 'teras' is the 13th day of the moon cycle. That it is the festival of wealth (more like spending wealth!) where one worships Goddess Lakshmi (God of wealth and prosperity) and Yama Dev (God of Death). And that one has to buy metals, to ensure happiness, prosperity, good luck and wealth for the entire family through the year. (So much pressure!)
With so much riding on one day, we can't afford to make Goddess Lakshmi unhappy!
But then salary woes. Hah!
Keeping all the above in mind, here's a list of items that will keep both Goddess Lakshmi and your pocket happy. Presenting seven items you can buy under Rs 100 on Dhanteras 2016:
1. Utensils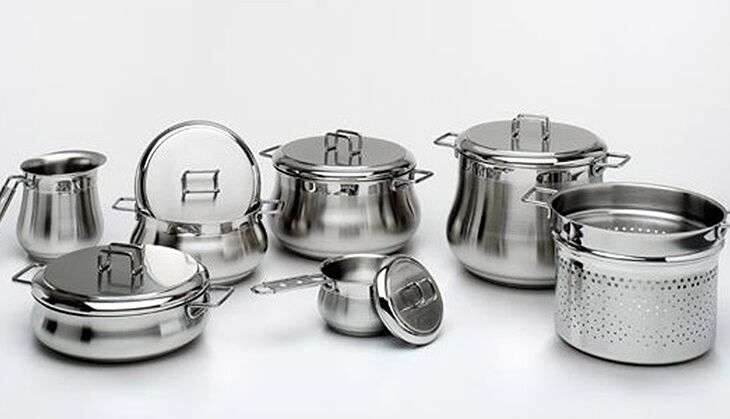 This is a sure-shot, economical and easiest thing to do today. Just walk up to the nearest utensil store. You'll find several items that suits your budget, such as spoons, tumbler, plate, small saucepan, tiffin box, etc. Just ensure that whatever you buy has metal such as steel or brass or copper in it. However, do brace yourself for the crowds thronging the neighbourhood utensil shop today.
If you want to escape that utensil shop, just walk up to the nearest supermarket or department store and pick up a set of knife and vegetable peeler. Sorted.
2. Metal jewellery