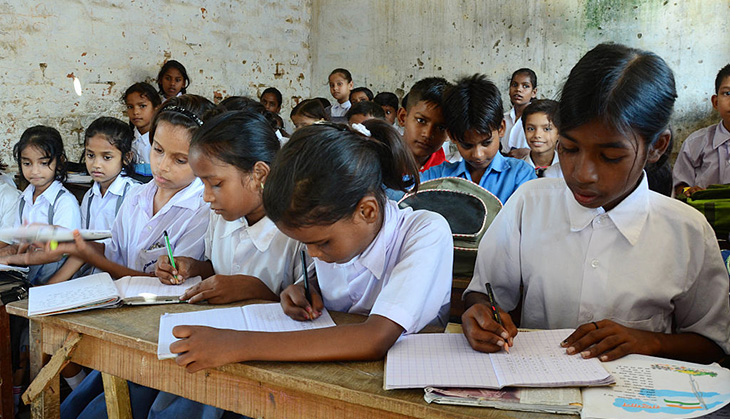 In a shocking statement, Jammu and Kashmir (J&K) education minister Naeem Akhtar said that about 60% students of Std VIII cannot read Std II textbooks.
Referring to the 2014 National Achievement Survey (NAS) survey figures, the minster went on to state that some Std VIII students can't even read anything.
Pointing out the state's struggle with education, Akhtar said, "The government school system in J&K is very fragile. There are so many walls between primary schools, middle schools and secondary schools. We are trying to integrate the entire system."
"Our state has passed through dark times. The passage of distribution between SSA and MNREGA is very low. Till now, the focus was mostly on jobs and construction. In this entire process, the focus on the child was lost," he said.
J&K has a separate education policy from the rest of the country. However, like the rest of the country, it also has a no detention policy.
"No detention policy is currently there, but we are revisiting it. We are trying to correct the education system by regaining focus," he added.
The minister was in New Delhi to attend the launch of Ministry of Human Resource Development's school volunteer programme, Vidyanjali.
"Through Vidyanjali, we are trying to invoke community and a sense of ownership. The concept of sarkari schools should be done away. Rather, the entire mohalla and community should take the ownership of educating children. The mohalla will own the school and they will run it better than us," said Akhtar.
On Thursday, the HRD minister Smriti Irani launched Vidyanjali - a portal and mobile app for school volunteer programmes
An initiative under Padhe Bharat Badhe Bharat initiave by HRD ministry, the activities under Vidyanjali focus on reading and storytelling among school children.
"In the pilot phase, about 2,200 schools and 21 states are participating in Vidyanjali. By December, every school will be a part of this," said the HRD Minister.