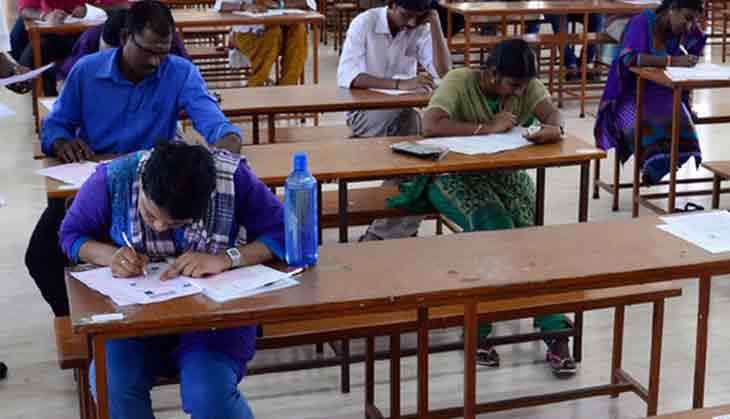 RRB NTPC 2016 results of Stage 1 examination will be declared in the first two weeks of October 2016, confirmed a senior railways officer to Catch. "The RRB results for NTPC first stage will be declared in the first fortnight of October, that is, early next month," said Anil Kumar Saxena, Additional Director General (PR) of the Railways Board.
The Railway Recruitment Board (RRB) Non Technical Popular Category (NTPC) exam will release the results of various zones, including the popular zones such as Allahabad, Kolkata, Mumbai, Ahmedabad, Chandigarh and Secunderabad.
On enquiring about the various dates floating around the web over RRB NTPC results, Saxena said, "We (Railway Recruitment) have not declared any official date of results. Most websites are publishing numerous dates without verifying any information. All I can say right now is that expect the results in the first fortnight of October, 2016."
Immediately after the results of stage 1 examination are declared, a notification stating the dates of RRB NTPC Stage 1 examination will be announced, said the Railways Additonal DG. "The Stage 2 exams will be held in November or December. All related information will be published on the official website," he added.
Also Read: Expect RRB NTPC 2016 results by 14 October, not 20 September
RRB NTPC 2016 results confusion among aspirants
As per Catch's conversation with the Railways official, numerous websites are spreading misinformation about the date of results among aspirants. Various articles are claiming that RRB NTPC results will be declared by September-end.
While everyone is impatiently awaiting the results, the misinformation has created confusion among aspirants. Clearing all doubts, the official stated the dates will be announced on official or regional websites. "The result of 1st stage examination is under preparation," informed a notice on RRB Allahabad website.

Also Read: NEET PG 2017 exam dates out! Medical from 5 - 13 Dec; Dental from 30 Nov - 3 Dec

RRB NTPC 2016 Stage 2 (Mains) exam details
Once the results of RRB NTPC stage 1 are declared, officials will release the dates of stage 2 examination on the official website, which is expected to be held in the months of November or December, 2016. The stage 2 exam will be another computer-based test (CBT) for various NTPC (graduate) categories.
According to a notice on RRB Allahabad website, "It has been decided to hold 2 stage examination in this selection. 2nd stage examination is expected to be held in November' 2016. Exact date of examination will be conveyed to all successful candidates in time."
Candidates clearing the first stage of RRB NTPC exam will be called for the next stage of the exam.
The duration of the second stage Computer Based Test (CBT) Examination has not yet been announced by the railways. However, it is expected that the exam could last for two to three hours.
The test will comprise about 120 to 150 multiple-choice-objective type questions. The syllabus includes: General Awareness, Arithmetic, General Intelligence and Reasoning.
Also Read: Aligarh Muslim University and Jamia Hamdard among top universities in India