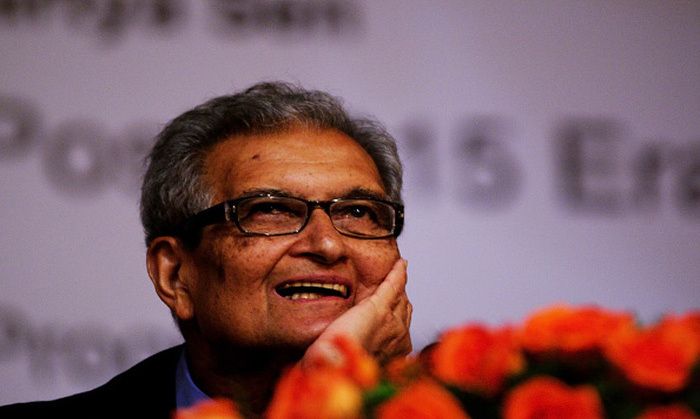 Nobel laureate Amartya Sen, who's been associated with Nalanda University and it's revival for over nine years, will no more be a part of the varsity.
Sen was the former Chancellor of the varsity. He later became a member of the governing board while being a part of the Nalanda Mentors Group (NMG) since 2007.
According to reports, a new governing board has been constituted which comprises Chancellor, Vice-Chancellor, five members from among the member states of India, China, Australia, Laos PDR and Thailand.
Sen publicly criticised Prime Minister Narendra Modi and the BJP-led NDA government and resigned from the post of Chancellor in February 2015.
Apart from Sen, former Harvard professor and current Trinamool Congress MP Sugata Bose and UK-based economist Lord Meghnad Desai - who were all part of the Nalanda Mentors Group NMG - have also not been included in the newly-constituted board.
"Former bureaucrat NK Singh, who is now a BJP member, has been nominated as the Indian representative. Apart from him, there are Secretary (East) in MEA, Preeti Saran, two members representing Bihar government, one member not below the rank of additional secretary in the Ministry of HRD, and three members as 'renowned academicians / educationists' to be nominated by the central government. These are: Professor Arvind Sharma, Faculty of Religious Studies, McGill University, Canada, Professor Lokesh Chandra, President, Indian Council for Cultural Relations and Dr Arvind Panagariya, Vice Chairman, Niti Aayog," quoted the Indian Express.