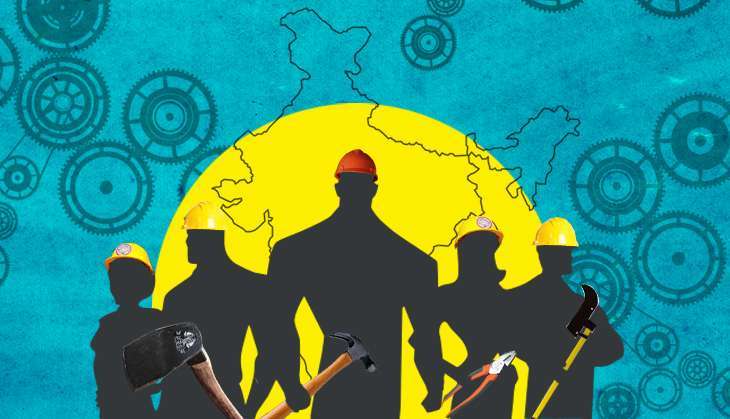 If you thought a degree in Computer Science, Information Technology, or Business Economics will help you score a job, think again!
In October this year, LinkedIn looked at millions of jobs posted on its site to understand what exactly employers are looking for. They came up with a list of top 10 skills that employers are hunting for in 14 different countries, including India.
Also Read: Know the highest salary packages offered at IIT placements

So what will be the top trends in 2017? Which courses pertaining to what skills should you pursue?
Here's a list of 10 hottest skills in demand in India for 2017:
1. Cloud and Distributed Computing
In cloud distributed computing model, multiple computers share the components of a software system. This is internet-based and helps improve the overall efficiency and performance.
2. User Interface Design (UI)
UI refers to design of user interfaces for machines and software including computers, mobiles, electronic devices, home appliances, etc, with the focus on maximising usability and user experience.
3. Web Architecture and Development Framework
Website architecture focuses on design, planning and technical aspects of websites, including web design & content, business plan, interaction design, and other functional criteria. In development framework, a core structure is utilised to solve complex issues in the context of technical and software.
4. Storage Systems and Management
The storage management system focuses on technologies and processes that helps organisations improve performance of data storage resources. It includes virtualisation, replication, mirroring, security, compression, traffic analysis, process automation, storage provisioning and related techniques.
5. Statistical Analysis and Data Mining
Data mining looks at discovering patterns and extracting information from large sets of data. Statistics is at the core of data mining. Apart from it, Data Mining involves artificial intelligence, machine learning and database systems, etc.
6. Algorithm Design
As the name suggests, algorithm design is about designing specific methods to solve problems. It mostly involves mathematics.
7. Network and Information Security
Network and information security helps prevent unauthorised access, misuse and modification of computer network and network-accessible resources.
8. PR & Communications
Public Relations (PR) and Communication focuses on skills in communication, information distribution, media management, building relationships with individuals/groups. It mostly involves planned action via mass media, new media, and so on.
9. Economics
The study of economics can help students get jobs in banks and financial sector.
10. Public Policy and International Relations
Public Policy and International Affairs looks at contemporary public policy across the length and breadth of nations, boundaries, global markets, environment, trade, IT, security, global ecosystem, how to improve relations with international entities.
Here's a look at other top skills at various countries that can get you hired in 2017.