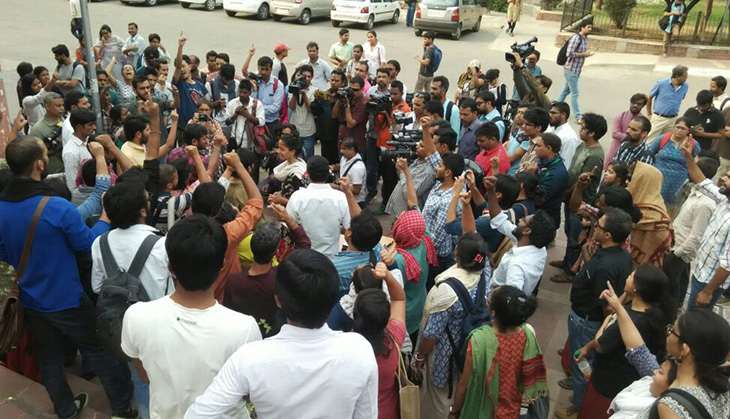 JNU Students' Union vice president Shehla Rashid, who became the face of the students' resistance when JNUSU president Kanhaiya Kumar was jailed for sedition, has been asked to write a book on student movements in Indian campuses for Penguin Random House India.
Rashid, a Kashmiri, said: "People want to know why the students are on the boil, particularly after the Narendra Modi government came to power. There is something happening in India that is not being explained by the media."
Rashid has been travelling from one university to another around the country since JNU students Kanhaiya Kumar, Umar Khalid and Anirban Bhattacharya were charged with sedition in February, according to The Telegraph.
She said about her book which has the working title I, Student: "I will reflect upon the students' movement through the range of experiences I have had. I want to tell the story from the perspective of a Kashmiri and a woman."
The book will first be published in English and then may be translated into Hindi, Malayalam and Urdu, said Rashid's publishers.
Rashid said: "I feel that the story of student politics in India is untold and misunderstood. The book is about education, about politics and about Kashmir. The current turmoil in Kashmir once again points to the grave need for understanding Kashmir, just as the current unrest in universities across the nation points to the need to understand our youth."
Kanhaiya Kumar is also writing a book on his experiences titled From Bihar to Tihar that will be published in English and Hindi by Juggernaut Books.