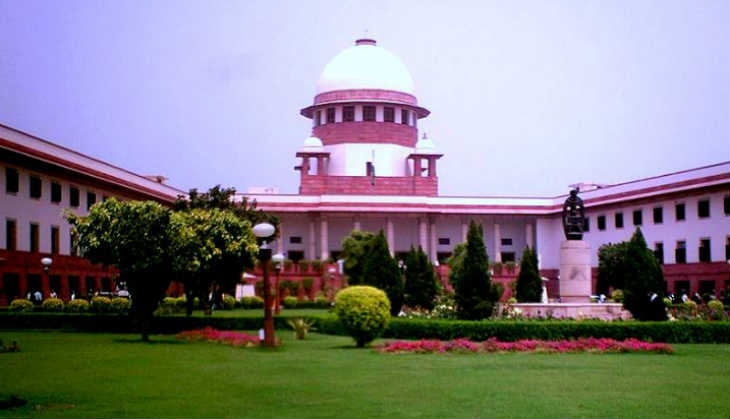 The NEET will be the only entrance test of the country for admission to medical, dental courses.
States and private medical colleges cannot conduct separate tests.
Candidates who appeared for NEET phase I exam can also appear NEET phase II.
The move is a big blow for aspirants preparing CETs.
The Supreme Court's final decision on the National Eligibility Entrance Test (NEET) is out!
The NEET will now be the only entrance test for admission to medical and dental colleges across the country.
Squashing all pleas against the NEET, the apex court declared that states and private medical colleges cannot conduct separate common entrance tests for admission to medical and allied courses.
"Prima facie, we do not find any infirmity in the NEET regulation on the ground that it affects the rights of the states or the private institutions. Special provisions for reservation of any category are not subject matter of the NEET nor rights of minority are in any manner affected by NEET".
"NEET only provides for conducting entrance test for eligibility for admission to the MBBS/BDS course. We thus, do not find any merit in the applications seeking modification of order dated 28 April, 2016," ruled the SC.
The bench, comprising Justices Anil R Dave, Shiva Kirti Singh and Adarsh K Goel, ruled that all medical aspirants will be able to appear for NEET phase II exam, which is scheduled to be held on 24 July.
Around 6.5 lakh students appeared for the CBSE's All India Pre-Medical / Pre-Dental Entrance Test (AIPMT), which was later considered as the NEET phase I exam, on 1 May.
The apex court ruled that candidates who appeared for NEET phase I, can also appear NEET phase II. "To allay any such apprehension, we direct that all such eligible candidates who could not appear in NEET-I and those who had appeared but have apprehension that they had not prepared well, be permitted to appear in NEET-II, subject to seeking an option from the said candidates to give up their candidature for NEET-I," the court said.
"Only other contention relates to perceived hardship to the students who have either applied for NEET-I but could not appear or who appeared but could not prepare fully thinking that the preparation was to be only for 15% All India seats and there will be further opportunity to appear in other examinations," it further said.
Also Read: NEET 2016: A closer look at both sides of the argument
The SC's rule has come across as a big blow to aspirants preparing for various Common Entrance Tests (CETs).
"The syllabus and difficulty level of CETs is quite different from exams like NEET, AIPMT and AIIMS. National-level exams are generally more difficult than CETs," said the spokesperson of Allen Kota.