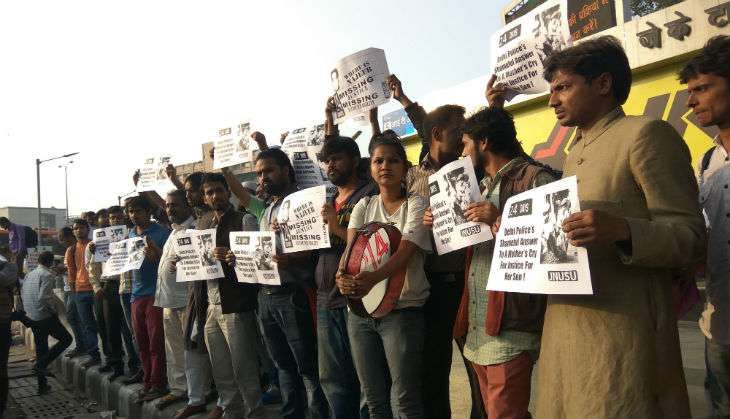 Today, 17 November, is celebrated as International Students' Day. But do you know the story behind this Day? Did you know this is not a day to celebrate but to commemorate students' deaths in many revolts and protest over the years?
The History
On 28 October, 1939, students and faculty of Medical Faculty of Charles University held a demonstration in Prague to honour the anniversary of the Czeck Republic's independence. The Nazis - members of National Socialist German Workers' Party, which controlled Germany from 1933 to 1945 under Adolf Hitler - tried to suppress the students' demonstation. In the process, one student - Jan Opletal and a worker - Václav Sedláček - were killed.
On 15 November, university students held a funeral procession from Prague to Moravia. Thousands of students participated in the procession, turning the event into an anti-Nazi demonstration.

Also Read: Here's how to raise readers: A toast to little ones on Children's day

On 17 November, 1939, the University of Prague held demonstrations against Opletal and Sedláček's deaths as well as against the German occupation of Czechoslovakia.
After protests, the Nazis marched into the Varsity, rounding up all the students, murdering nine of them as well as professors. Over 1,200 students were sent to concentration camps.
Eventually, the Nazis closed all Czech institutes of higher learning.
17 November became a day to commemorate this Nazi atrocity against students.
Other incidents
This day is also held to commemorate two more incidents of student protests.
1. The Velvet Revolution
In 1989, a mass demonstration was held by the Socialist Union of Youth to commemorate the 50th anniversary of International Student's Day. Students seized this opportunity protest against the then communist regime of Czechoslovakia. Around 15,000 students took part in the demonstration.
Soon after, the event turned violet with several students being brutally beaten up by law enforcement agencies. The day later came to be known as the Velvet Revolution in Czechoslovakia.
2. Greece
On 14 November, 1973, Athens Polytechnic students began a protest from within the campus premises against the then Regime of Colonels. The students constructed a radio station and started a pro-democratic broadcast to the entire city of Athens. Soon, thousands joined the protest. On 17 November, an AMX 30 tank crashed through the blocked gate of the Polytechnic.
The following events were both captured on film by a hidden Dutch journalist while being telecast live on radio too. The students inside were pleading not to fight protesters. Several students were gravely injured in the incident. While government agencies deny any deaths, others document civilian deaths as well.
Edited by Abha Srivastava
Also Read: Here are 6 out-of-the-box ideas for you and your child