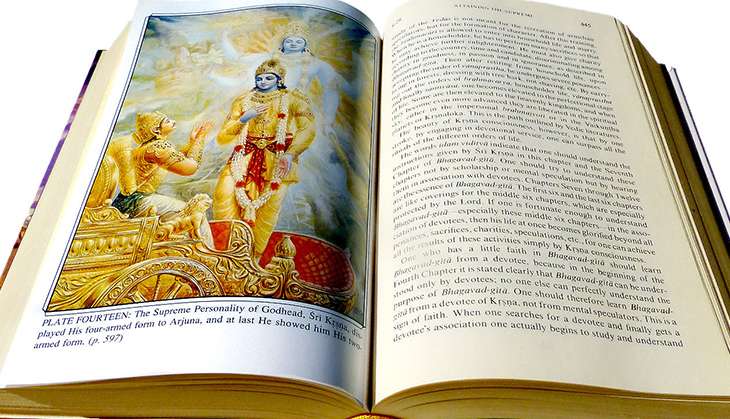 In Haryana, textbooks from Classes VI to X reportedly contain passages from the Bhagavad Gita and the Vedas as a part of moral education.
The Khattar government sought suggestions from RSS ideologue Dinanath Batra on the content, who suggested that the gist of the chapters fromthe Gita be taught in every class.
There are also chapters highlighting the importance of the Gita. In one chapter, the Gita has been termed as the "most superior" religious text in the world. Excerpts from it have been used in several chapters, highlighting the importance of discipline in one's life.
The books have a generous dose of excerpts from the Vedas. Kabir's dohas (couplets) and quotations from the Quran and Guru Granth Sahib have also been added in the textbooks, though the numbers are much less compared to teachings from the Gita and Vedas, reported Indian Express.
The first chapter of all textbooks comprise prayers to Goddess Saraswati. Further, there are stories from the epics Ramayana and Mahabharata. Chapters are also dedicated to the life of Jesus Christ and Guru Gobind Singh.
Apart from the these, the books also have content on yoga, achievements of Aryabhatta, Nagarjuna, Bhaskaracharya, Brahmagupta, Shivaji, Veer Savarkar, Sardar Vallabhbhai Patel and Swami Vivekananda. There are some chapters on inspirational women such as Mother Teresa, Rani Laxmi Bai, Rani Durgawati and IAS officer Ira Singhal.
Education experts in Haryana have been contemplating on how to introduce the Gita in textbooks so that students can understand it.