"I didn't get a good score in JEE Mains. Will I ever be successful in life?"
"My parents are not talking to me because I couldn't clear JEE Mains. How will they show their face to their friends?"
"I studied only for eight hours. My friends studied for 16 hours a day."
These are some of the actual questions that student helplines have received after the JEE Mains results were declared on 27 April this year.
Clearing the two-tiered JEE exam (Mains and Advanced) along with scoring well in the Class 12 examination is no child's play. And yet, this is what 17-year-olds in India are required to do in order to make it to an Indian Institute of Technology (IIT).
"The JEE exam is associated with pride and success. If you are an IITian, you are considered to be successful in life," says Richa Singh, an IIT Guwahati alumna.
"I was also in Kota and can relate to what aspirants are going through. There is an extreme competition to get into the IITs or into good medical colleges. Aspirants get up at 4AM, study till 12PM. Life has no other meaning," she adds.
Singh is now the founder of YourDost, an initiative to help students and aspirants overcome depression.
While the race to join IITs seems to claim a number of lives every year - with five student suicides this year alone - it is important to note that these institutes rank poorly in the list of world's best universities.
Also Read: To die for? No IIT in Times Higher Education 2016 world rankings, again!

It all begins with Kota
Photo: Kota Railway Station (Balajijagadesh/ Wikim
Aspirants appear for an entrance test to get a seat at the top coaching institutes (such as Allen, Bansal, Resonance, etc) in Kota. Getting selected to a good coaching institutes in this little town in Rajasthan is often equated to reserving a seat in IITs.
According to sources, more than 30,000 students from across the country compete for a mere 800 seats in Bansals' IIT classes.
"For many parents, it is a matter of pride. 'My kid is studying in Kota', 'My kid made it to Kota Resonance or Allen'," says Singh.
However, Kota has been making news for something else entirely of late. In 2016 alone, five aspirants from Kota committed suicide.
Every year, over one lakh students head to Kota to crack the entrance tests to leading institutes across India. In the study environment provided by Kota coaching institutes, aspirants study for up to 18 hours a day, submerged in a competitive environment with rigorous mock tests, classes and unending assignments, away from the security of home.
But backing out is not an option for all. The coaching classes cost anywhere between Rs 2 to 3 lakh and the guilt of not being able to perform well or the idea of quitting mid-way creates a panic situation for the teenage aspirants.
"It's a pressure-cooker situation. The pressure to perform well, coping up with the gruelling coaching schedule and living up to parents and communities' expectations can take a toll on the aspirants," says Singh.
In this high-pressure environment, students are trained to prepare for the JEE examination along with their Class 12 Board exams.
The students have to crack the JEE Mains exam and secure a good rank in CBSE's All India Rank list, which is prepared with Mains score and Class 12 marks before they can sit for the JEE Advanced exam - which will lead to a seat in the IIT.
Also Read: Here's why the Kota collector's letter to parents of IIT aspirants is a must read
Coaching centers entering panic mode?
This year, Bansal Classes put the name of one of its student on a massive billboard, claiming that the student would top the Math section in JEE Mains 2016.
Pagalguy quoted AK Tiwari, Administrative Head of Bansal Classes, Kota as saying, "Kota has been in the news for all the wrong reasons in the past few months. It is a small step to instill positivity among the students. We want to reaffirm their faith in coaching institutes here and tell them that all said and done, we are doing whatever it takes to get you into the engineering institute of your choice."
But flaunting probable toppers even before JEE Mains results were declared is bound to further add to the extreme pressure the aspirants are under.
Catch tried to get in touch with various coaching institutes in Kota and Hyderabad in a bid to understand why aspirants resort to suicide. Many refused to comment on the issue - but were initially willing to tell us about the JEE toppers from their classes.
We spoke to an instructor from a leading coaching center in Hyderabad. "Sorry, we don't comment on these issues," he first said. After some probing, the instructor said, "We do have some training programmes at the beginning of the coaching session for both parents and students on how to deal with stress." He refused to explain anything about the programme.
"Somewhere they know, that culture has penetrated because of their existence. That they put candidates in pressure-cooker situation. They should create better environment to student," says Richa Singh.
What can be done?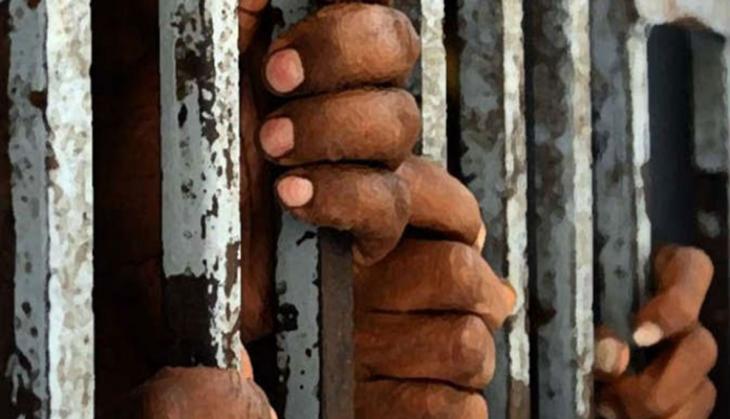 According to a report by the Ministry of Human Resource Development, the coaching institutes form a massive Rs 24,000 crore industry in India.

The ministry is now seriously mulling ways to reduce the dependency of aspirants on coaching by introducing a series of changes in the current testing pattern which could be revealed by the end of 2016.

When it comes to the alarming number of suicides - of student or IIT-aspirants - it is difficult to pin the blame.

Most candidates come from environments where they are conditioned to believe that cracking the JEE and making it to an IIT is the biggest thing they will achieve. This belief is not just limited to the aspirants. Families and communities seem to advocate it too.

"Often, candidates are unaware of available options. What other options? Can I pursue photography as career. Can I pursue cooking as a career, become a chef?" says Singh.

"Life should not be about getting into these colleges. A lot of people want to pursue something else but never encouraged. When one is pursuing something they don't like, chances of failure is high. When someone asks you 'Why you do want to be in IIT?' You better have a good answer. Not 'My parents told me this is the only thing to do. Motivation level in such a case will be very different," she adds.
Suicide Prevention and Counselling Helplines
Suicide Prevention Helpline:
Vandrevala Foundation Helpline - 1 860 266 2345 (24x7)
Aasra - +91 22 2754 6669 (24x7)
For online counselling and emotional support platform, you can visit yourdost.com