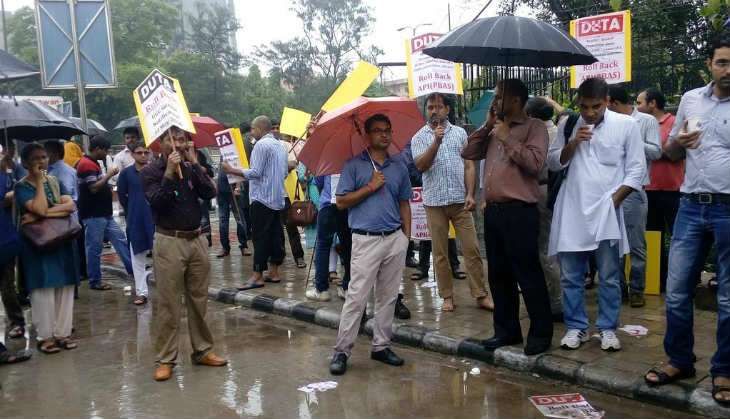 The Democratic Teachers' Front (DTF), on 21 November, conducted the General Body Meeting to elect a new leadership.
The newly-elected Office-bearers are:
President: Shaswati Mazumdar (Former DUTA President)
Secretary: Abha Dev Habib (EC Member, DU)
Vice-Presidents:
1. Rajib Ray (Former EC Member, DU)
2. Rajeev Kunwar (Former AC Member, DU)
3. Sheo Dutt (Former AC Member, DU)
Joint Secretaries:
1. Renu Bala (Former AC member, DU)
2. Bhupinder Chaudhry (Treasurer, DUTA)
3. Giriraj Bairwa (Former DUTA Executive)
Treasurer:
Vijaya Venkataraman (DUTA Executive)
"DTF members have been elected to lead the DUTA many times. In recent times, they have been leading the DUTA continuously since 2011. The DTF has steered the teachers' movement to significant victories on the issues of FYUP, pensions for retired teachers, teachers' workload and the job-security of ad hoc teachers," stated a released from DUTA.