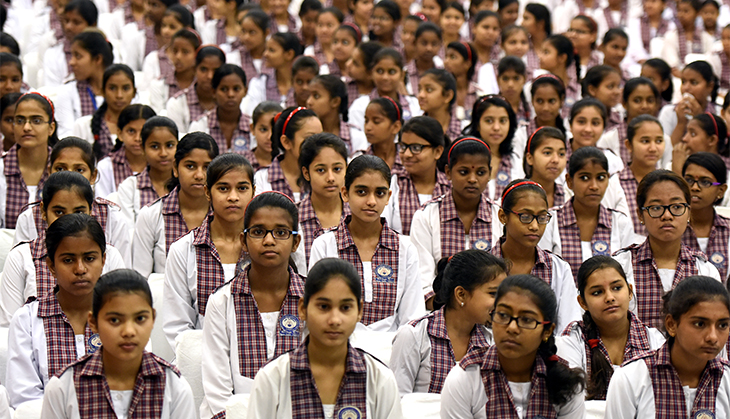 CBSE schools can hike tuition fee only after consulting Parents and Teacher Associations, said Smriti Irani, the minister of Human Resource Development (HRD) on Friday.
"Schools can increase fees only after taking parents into confidence," said the minister while addressing a conference on education in the National Capital.
"Schools are not allowed to keep annual or monthly fee receipts with them," she added.
Meanwhile, the Central Board of Secondary Education (CBSE) sent an advisory to schools on Friday, stating that child and parents and should run as a "community service and not as a business enterprise". The advisory also asked schools not to hike fees in mid-session. It further stated that fees charged must be in line with facilities provided and no capitation fee should be charged. Failure to comply with the suggested guidelines can lead to action like fine and disaffiliation.
The notice stated: "Fees charges should be commensurate with the facilities provided by the institution. Fees should normally be charged under the heads prescribed by the Department of Education of the State/UT for schools of different categories. No capitation fee or voluntary donations for gaining admission in the school or for any other purpose should be charged/collected in the name of the school. In case of such malpractices, the Board may take drastic action leading to disaffiliation of the school."
The minister announced several new initiatives under the Rashtriya Uchchatar Shiksha Abhiyan (RUSA).
One of the initiatives introduced is teacher training. A framework comprising certain benchmarks will be created for all institutes imparting teacher training.
"Till now, just special educators were being trained. But now, we'll undertake training for all teachers," said Irani.
All NCERT books have also been made available free of cost on an e-portal.
By July-end 2016, around 1,000 course materials will be available free of cost online in the higher education sector.
The minister also said that to ensure quality teaching, some teachers may be transferred within a state or through other initiatives.
National Institute Ranking Framework (NIRF) ranking will also be launched for medical and law institutes from the next academic year, according to Irani.