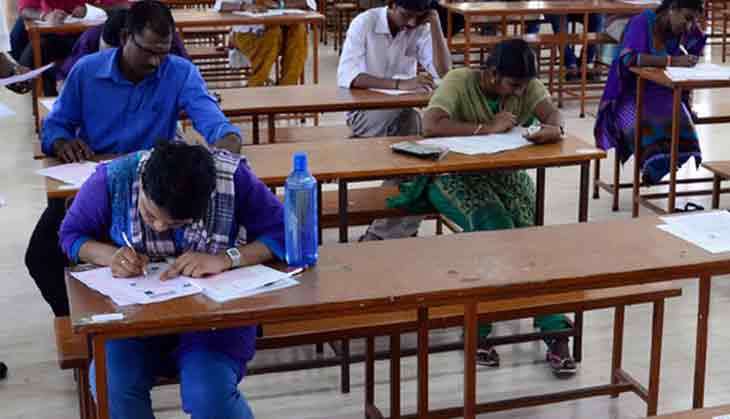 Central Board of Secondary Education (CBSE) affiliated schools will soon have to enforce three languages up to Class X. Currently, most schools are following this up till Class VIII. The move is expected to affect more 18,000 schools across the country.
The Board also decided that "purely foreign" languages such as French or German should be an 'elective subject' and taught as the fourth language.
Apart from English and Hindi, schools will have to teach another Indian language such as Sanskrit or a regional language.
Earlier, the Ministry of Human Resource Development had proposed that Class 10 Boards exams will be back from 2017-18. The proposal was unanimously cleared by the CBSE Board of Governors in four-hour long meeting on Tuesday.
Also Read: Class 10 board exams for CBSE schools return with cheer, and angst
Speaking at a FICCI conference in November, the HRD minister Prakash Javadekar had said, "I want to start CBSE 10th board exams because all other students, other than CBSE are appearing for Board exams. But for CBSE, it is an option. Whatever I may change this year, will be implemented in 2017-18 cycle, not this year."
Now internal assessment weightage will be 20% while board exams will weigh 80%.
The decisions now requires the final approval of approval of MHRD. CBSE has also proposed that principals pass a qualifying eligibility test, on the lines of Central Teacher Eligibility Test (CTET), to lead a school.
Welcoming the move, Kamini Bhasin, principal of Delhi Public School-Noida, said, "Most principals won't hesitate to appear for this test. Administrative position is quite unique. It is not only about taking care of academics, but also ensuring teaches in class undisturbed. This means, all firefighting, settling of issues, takes place in the principal's office. Academics is a key role, but principals have to do much more."
"Leadership programmes are a better idea," adds Bhasin, "But if it's an essential requirement, no one should hesitate to appear for the test."