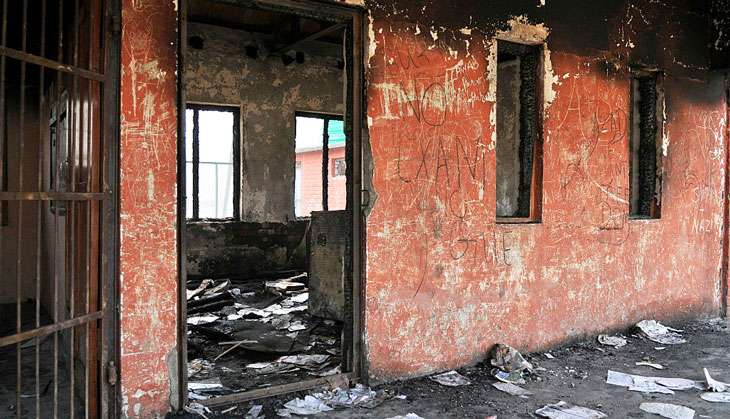 Over 48,000 students are appearing for the Class 12 Board examinations amid high security in the Kashmir region on 14 November. The Class 10 exams are scheduled to begin on 15 November.
Data from the state's Directorate of School Education revealed that over 80% of the total 1,26,593 students - ie 1,05,719 students - will appear for this month's exams.
There were several political debates over whether the Board exams should be held in November 2016 or March 2017 before the state government concluded that the exams would be held twice.
Candidates appearing for the November exam will have to prepare for 50% of the syllabus while those preparing for the March exams will have to prepare to answer questions pertaining to the complete syllabus.
Traditionally, the Board exams in the Valley are held in October. However, after the 2014 Kashmir floods, the exams were pushed back by several months.
Also Read: After 26 schools burned in Kashmir Valley, high court directs state govt to ensure protection
Over 90 people have been killed and thousand others injured in the clashes that were sparked by the death of Hizbul Mujahideen leader Burhan Wani. Over 25 schools have also been set ablaze in the protests.