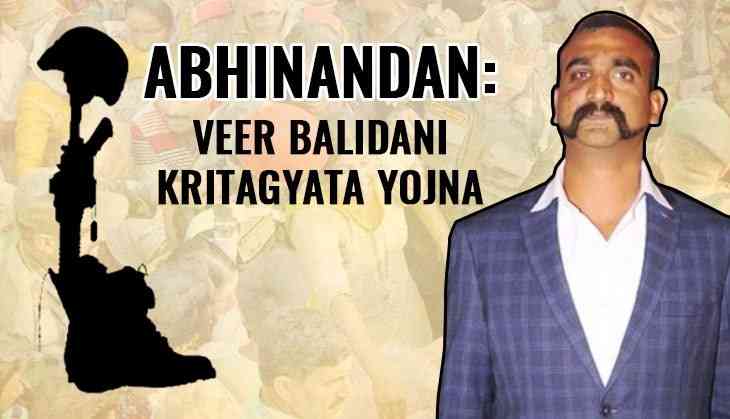 A big tribute to India's real hero Abhinandan Varthaman who made the country to feel proud with his valour in Pakistan, given by Shri Vishwakarma Skill University (SVSU) after launching a scheme on his name.
Yes, the university has launched a new scheme named 'Abhinandan: Veer Balidani Kritagyata Yojna (AVBKY)'. Under this scheme, several opportunities will be provided for skill and formal education to the martyrs of Indian security forces' wife and wards.
This scheme will directly benefit the family of the martyred soldiers.
Reportedly, the charges for course fee, hostel fee, book fee, food and travel expenses will be waived-off under Abhinandan scheme.
There will be one per cent supernumerary seats for the widows and children of martyrs in all its educational and skill courses from the new academic session 2019-20.
Check out the criteria of the scheme:
Candidates can apply under Abhinandan scheme for any course of Shri Vishwakarma Skill University. In case, more applications submitted for the allotted seats than a merit list will be prepared for the selection to SVSU courses.
To pay the special tribute to Abhinandan, Rajasthan government also decided to add a story and chapter in the school textbooks.
Also read: Wing Commander Abhinandan Varthaman's stories of valour will now be a part of school textbooks