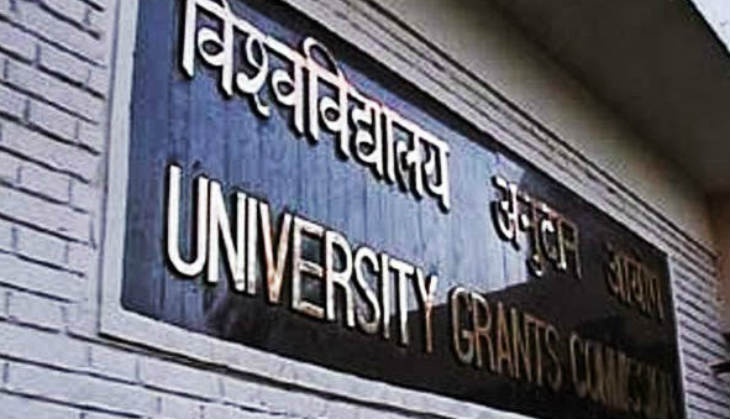 More than 4,000 Delhi University faculty members sat down in protest in front of University Grants Commission (UGC)'s office in New Delhi on Monday, 6 June.
While the protests were being held, a Delhi University Teachers' Association (DUTA) delegation met with UGC and MHRD officials, discussing the rollback of UGC gazette notification of May 2016. The meetings between the two parties commenced at 10:30 am and continued till 2:30 pm, without any conflict resolution.
DUTA is demanding a complete rollback of the Academic Performance Indicator (API) and the recently introduced working hours of teachers, which will lead to increased workload, job losses and poor student-teacher ratio.
"The UGC has asked for more time to consider out demands," said DUTA president Nandita Narain while addressing the rally.
The protest, mostly consisting of members from of DUTA, was also joined by members of The All India Federation of University and College Teachers' Organisations, DU students and Jawaharlal Nehru University Students' Union.
"Many existing teachers would be rendered redundant and lead to job cuts. It will not just increase the workload of teachers in permanent positions but also create a poor student-teacher ratio," said Dr Saikat Ghosh, professor at SGTB Khalsa College and DUTA member.
"Nearly 50% of the existing teachers in all universities will be rendered redundant and it will drastically curtail numbers of vacancies and posts because of the increase in the workload of teachers holding permanent positions. The worst affected will be the ad-hoc and guest teachers who are already deprived of professional entitlements and will lose their jobs because of unavailability of work," stated a release from DUTA.
The Ministry of Human Resource Development had issued a direction to the UGC, under Section 20(1) of the UGC Act, 1956, to undertake amendments in the Regulation. The amendments included:
In the UGC (Minimum Qualifications for appointment of teachers and other academic staff in universities and colleges and measures for the maintenance of standards in higher education) Regulations, 2010, the overall workload of Assistant Professors and Associate Professors/Professors in full employment was prescribed to be not less than 40 hours a week for 180 teaching days.
The direct teaching-learning hours per week to be devoted by Assistant Professors is 16 hours and Associate Professors/Professors is 14 hours.
These amendments will calculate the performance of the teachers in 'quantifiable terms' while assessments are linked to 'promotions', claims DUTA.