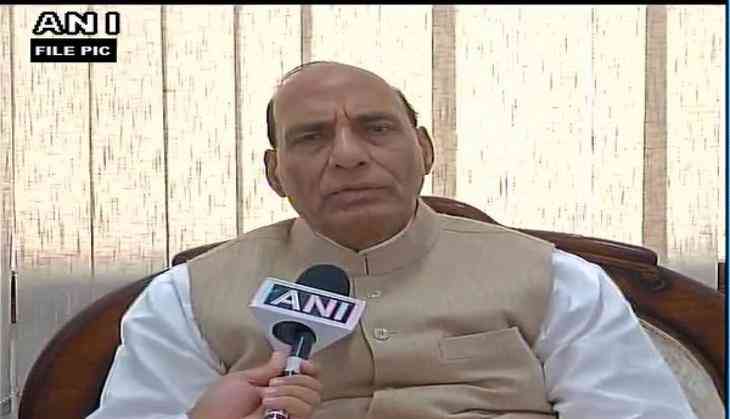 Home Minister Rajnath Singh on Tuesday said that the Ministry of Home Affairs (MHA) has sought a report from Lieutenant Governor Anil Baijal in the alleged manhandling of Delhi Chief Secretary Anshu Prakash by two AAP MLAs at Chief Minister Arvind Kejriwal's residence on Monday evening.
The Home Minister took to his Twitter handle to assure that justice will be done.
"The MHA has sought a report on the incident from the Lieutenant Governor of Delhi. Justice will be done. A delegation of IAS DANICS and Subordinate Services of Delhi Government met me today and apprised me of the prevailing situation," the Home Minister tweeted.
"I am deeply pained by the happenings involving the Chief Secretary of the Delhi Government. The civil servants should be allowed to work with dignity and without fear", he further tweeted.
Anshu Prakash has alleged that he was attacked in the presence of the Chief Minister after being summoned for discussions on Aadhar-related problems.
Meanwhile, AAP in an official statement clarified its stance saying that a meeting was held at the Chief Minister's residence regarding Aadhar related problems.
"About 2.5 lakh families deprived of rations last month due to faulty implementation of Aadhar. MLAs were under tremendous pressure from the public. There was a meeting of MLAs at CM residence," said an official statement by the AAP.
The statement further said that the Chief Secretary refused to answer questions saying that he "wasn't answerable to MLAs and the chief minister" but only to the Lieutenant Governor.
"He used bad language against some MLAs and left without answering any questions. Now he's making ludicrous allegations," the statement added.
--ANI