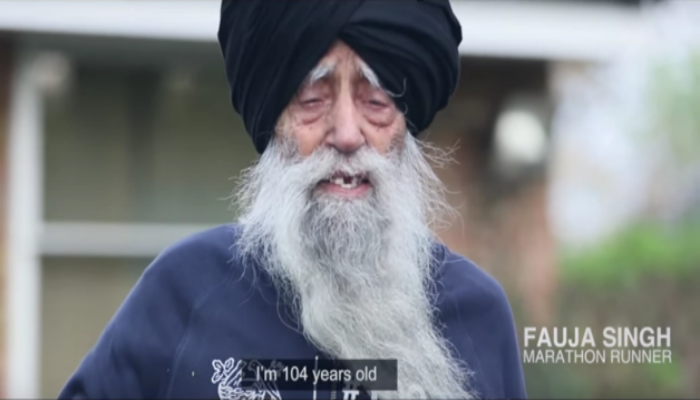 Nestle has rolled out an inspiring digital short film featuring 104-year-old Indian-born British Sikh marathon runner, Fauja Singh.
Singh, also known as the 'Turbaned Tornado', ran his first marathon at the age of 89. Considered to be the world's oldest marathon runner, Singh has broken multiple records in his age group. He holds UK records for 200m, and 3000m races, among others. He also holds the Marathon World Record for the 90+ group - that he broke at the 2003 Toronto Waterfront Marathon.
The highlight of the film is 104-year-old Singh's unassuming love for running. He is driven by pure passion for the sport. The film starts with Singh putting on his shoes and going out for a run. The one-and-a-half minute short takes us through his inspirational journey - which includes breaking the 6-hour-mark at the age of 93.
Nestle has partnered with Delhi Half Marathon 2015 for this film - made by Boston-based agency SapientNitro.
The film is a part of Nestle's celebration of a century of engagement with India. Nestle India's head of communications and e-commerce, Chandrasekar Radhakrishnan, said that Fauja Singh was the ambassador and symbol of Nestle India's '100 years and running' campaign.
Watch the inspirational film here: