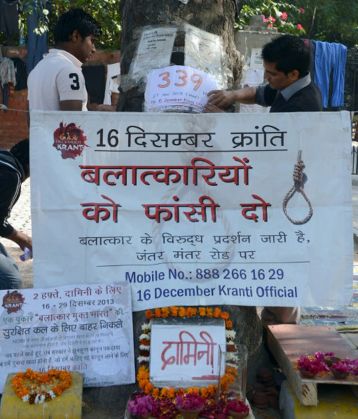 In a fresh development in the 2012 Delhi gangrape case, the youngest of the six men who had gangraped and brutally tortured a student on a moving bus will walk out of the correction home on 22 December but won't be 'freed', suggest media reports.
The convict who was juvenile at the time of incident is now 21-years-old and will be handed over to an NGO for a year.
Recently, after seeing the public outrage over his expected release, the Delhi Police had considered charging him under the National Security Act (NSA) in order to keep him in jail.
The deceased's parents had recently demanded that the 'juvenile's' face should be shown. They had also petitioned the home ministry, courts and the National Human Rights Commission to stop his release.
According to media reports, the juvenile was largely responsible for the death of the victim and was the 'most brutal' of all the six rapists.