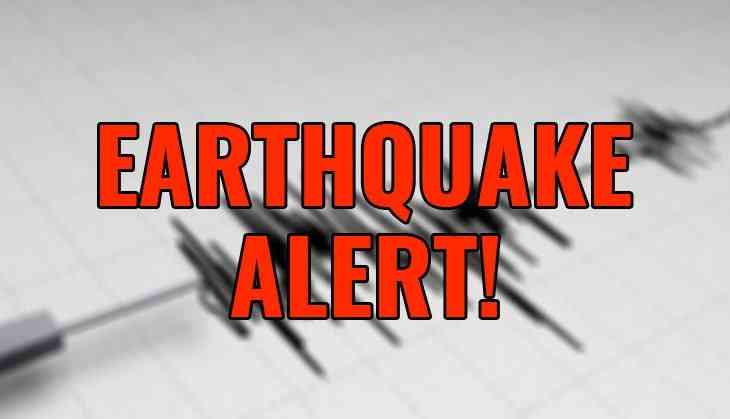 Mild tremors felt across Delhi-NCR on Wednesday morning after an earthquake of magnitude 4.6 struck Tajikistan. According to United States Geological Survey, an earthquake of 4.6 magnitudes struck Tajikistan hours before the one felt in Delhi.
According to reports, an earthquake of magnitude 4.0 was reported 44 km southwest of Muzaffarnagar a little before 8 am on Wednesday morning. Tremors were felt in several parts of north India that lasted for a few seconds.
The earthquake occurred at around 8 am today. Another earthquake with a magnitude of 4.6 was reported in Kofarnihon,
Several Delhi and adjoining cities residents took to Twitter after they felt tremors, some saying they woke up to it. More details are awaited.
Did anyone felt earthquake in delhi? At 8 am

— shipra tyagi (@shiprat14540192) February 20, 2019
Was it a minor earthquake I felt just a few minutes ago...!!! #delhi 🙁😲😲😲

— Sakshi Sharma (@Sharma_S5) February 20, 2019
Did I Just felt a mild tremors in #Delhi ?#Earthquake

— SAGAR PRATAP BANSAL (@sagarbansal86) February 20, 2019
It was just me or everyone felt the tremors in Delhi NCR? #Tremors #Delhi

— PARAS DHAKA (@parasdhaka001) February 20, 2019
#earthquake in Delhi 2 minutes ago

Early reports suggest Richter scale of 4.4 in tajakistan pic.twitter.com/oOiBMxetUY

— Lubble (@lubbleapp) February 20, 2019
As per reports, the depth of the earthquake was mapped at 10 km. Mild tremors are believed to have been felt in cities like Meerut as well. No casualties reported.