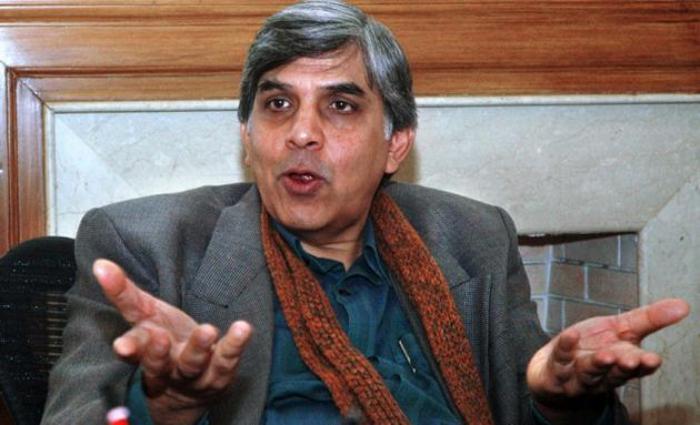 The outgoing Vice Chancellor of Delhi University, Dinesh Singh, is planning to document his controversial tenure in a book.
"I was exposed to so many things not only at the university level but a global level. You hear so many view points, you meet and talk to so many people there are so many facets that you don't know about but are exposed to and forced to think," Singh told PTI
"It may be worthwhile for my own benefit to try and write on my learnings from being a Vice Chancellor. It would also be reflective of my idea of what higher education at a global level should be."
Singh, probably the most controversial VC in the 93-year existence of Delhi University, said, the controversies did not affect him as he realised that he had to prepare to deal with such issues if he takes up the position.
"You undertake a position like this and you handle certain issues like this. When you become Vice Chancellor you should take the post with full realisation that all such issues will crop up. In a democratic set up, you should be ready for these things, one has to learn to take opposition and contradiction in your stride...I have no regrets..That is part of the job," he said.
The Vice Chancellor's pet project- Four Year Undergraduate Programme (FYUP)- which left him at loggerheads with the HRD ministry, had nothing new in terms of inputs, he claimed.
"There was nothing new in FYUP also...Somebody thinks that there was a new idea that came out of the blue...These are tried and tested methods globally, they are all meant to address the needs of today in education," he said, adding, the new scheme called Choice Based Credit System (CABS) rolled out by the HOD ministry carries many of its (FLIP) understandings in its own way.
"I am no expert...I am a mathematician who got thrust into this position and had to then think about it...Am sure all these ideas crop about all these things everywhere," he added.
Maintaining that there was no political interference in the varsity's functioning, Sin rejected suggestions that he has been under attack only after the current BPS government came to power.
"It has never been about the present government. It wasn't an easy ride earlier too. We never had a hunky-dory time in last five years with everyone saying yes, yes do it. I also relied if anyone allows you to do anything unchallenged and unquestioned there is danger here. I did not complain then, I am not complaining now," he said.
Talking about his plans for future, Song said he is not up for any new assignments for the time being.
"I am not really looking for any assignments at the moment. I retain my professorship at the university but I am not up for any new roles. Not that anything has been offered to me, but even if it is, I have no inclinations of taking up any such thing in the near future," he said.
-PTI