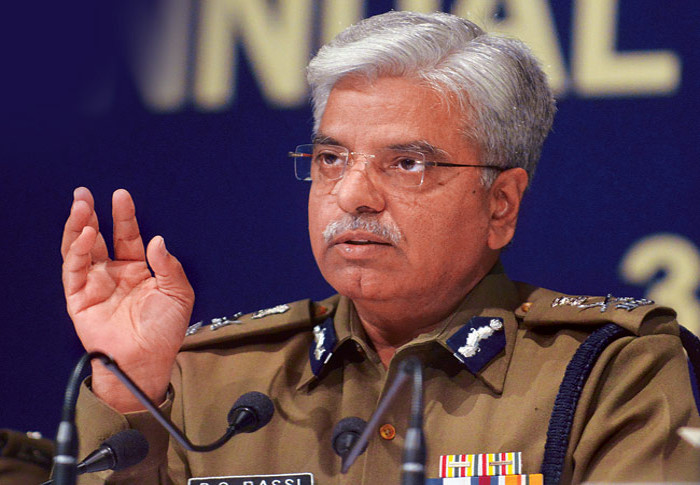 Delhi Police Commissioner BS Bassi's brother has issued legal notices to CM Arvind Kejriwal and Deputy CM Manish Sisodia in connection with allegations revolving around the top cop's membership at a housing society, procurement of a flat and later selling it off to his brother.
In the notice issued yesterday, the Commissioner's brother, Ravi Bassi, who is a lawyer himself, "cautioned" the CM and his deputy not to take any action on the basis of "false allegations," said a source.
In the notice, Bassi furnished "corrections" in response to nine particular allegations and said that nobody could "take refuge" under the pretext that the CM, Deputy CM and their associates were not aware about the true and correct facts, the source added.
"The undersigned (Ravi Bassi) cautions you that threats of implicating him and his brother in false cases or causing harm to them on the basis of false allegations, by coercing various officers subordinate to you to file complaints, would prove to be very dear to you both and these unfortunate officers, as all of you would be answerable to law of the land.
"You both (Kejriwal and Sisodia) have taken recourse only to 'lies' in the misinformation campaign launched against the undersigned and his brother... The motive behind illegal action which you both have already taken and are contemplating to take against the undersigned and his brother is your personal grudge against Shri B S Bassi," the notice said.
"The undersigned, therefore, dares you to initiate such action personally and not by pressurising unfortunate officers of Delhi Government. The undersigned dares you both that if there is even an iota of honesty in your conduct and truth in your allegations, you both should have courage initiate all actions directly in your name," the notice said.
Around a week ago, the ruling AAP and the Delhi Police Commissioner sparred over an alleged act of corruption on the part of the latter.
Bassi had said that he is open for a debate with anyone, including the Chief Minister, hours after the issue was raised by an AAP legislator in the Assembly.
Bassi also alleged that unidentified persons, claiming to be from the Chief Minister's Office, kept coming to the concerned housing society for the past few days, allegedly looking for papers and they claimed to be following instructions from higher authorities.
Deputy Chief Minister Manish Sisodia also said that he had sought details from the RCS regarding the issue and some files had gone missing.
Bassi, however, asserted that the property in question is "purely legitimate and was lawfully acquired". The AAP government has indulged in a "vicious propaganda", he said.
-PTI