World Heritage Day: Let's look at 5 ancient subterranean stepwells of India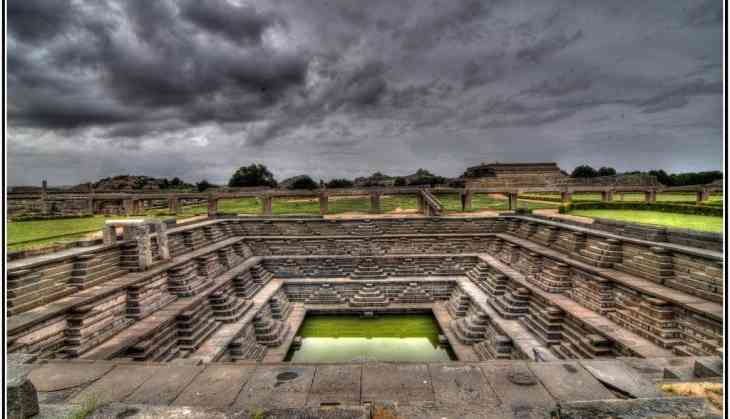 On World Heritage Day, let's look at the stepwells of India, most of us don't know how stepwells evolved and why were they constructed in India. The northern and the western belt in India always face water shortage. As the global warming is increasing day by day, we need to preserve the existing stepwells of India.
One can always find remnants of many early stepwells in Gujarat, Rajasthan, Delhi and Uttrakhand. As the climate at these geographical locations changes drastically. The oldest stepwells date to about 550AD, they were simple in terms of infrastructure. As the time changed, stepwells were built artistically.
The local term used for a stepwell is different in every region. In Hindi, it is called a 'baori' or 'baoli.' In Gujarati, a stepwell is called a 'Vav.' In Uttrakhand, it is known as 'Naulas'.
The construction of stepwells is logical though they may include embellishments of architectural significance, and it can be built as temple tanks too. Stepwells are often used for irrigational purpose and at the time of shortage. Initially, they were developed to cope up with the seasonal fluctuations in water availability.
Also Read: I was able to embrace my autism through the building process: Autistic boy, who built the largest lego Titanic replica
Chand Baori, Abhaneri, Rajasthan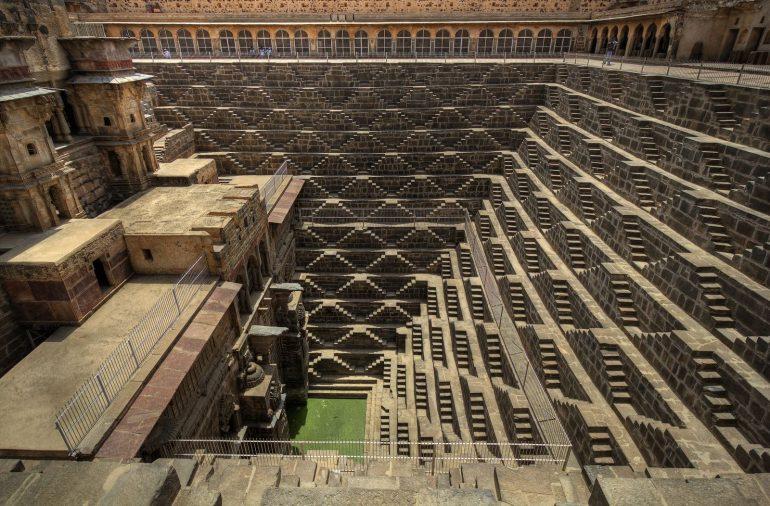 Chand Baori is one of the most visually spectacular stepwells and one of the largest. It is located around 90km from Jaipur and it was built by King Chanda of the Nikumbha Dynasty, between 800 and 900 AD. The stepwell is over 13 stories deep with 3500 steps and built opposite the Harshat Mata temple.
Rani ki Vav, Patan, Gujarat
Rani Ki Vav also known as Queen's stepwell is a UNESCO World Heritage Site situated in Patan, Gujarat. It was constructed in the memory of King Bhimdev by his widow, Queen Udayamati, around 1050 AD. It is famous for its magnificent structure and unique multi-storeyed pavilions.
Hampi Pushkarini, Karnataka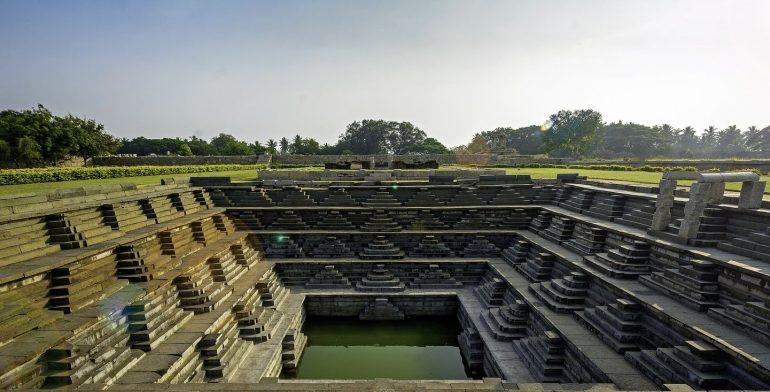 Hampi Pushkarani is a magnificent Stepwell famous for its Chalukya architecture, It was built in the 15th century. The unique feature of this stepwell is that water is filled by channel similar to the Roman architecture. It is listed in the UNESCO world's heritage sites.
Surya Kund, Modhera, Gujarat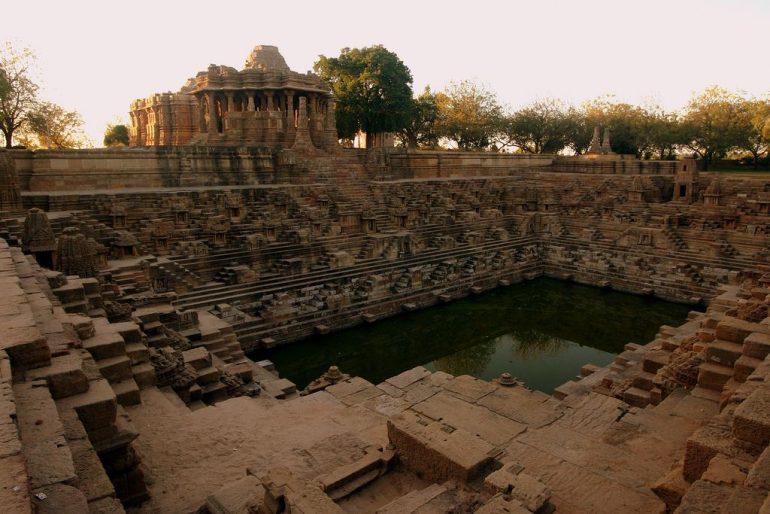 The Surya Kund is a stepwell located in the Sun Temple Modhera and is devoted to Lord Surya. The temple was built in 1026 AD by King Bhimdev on the bank of the river Pushpavati and is now under the supervision of the Archaelogical Survey of India.
Agrasen ki Baoli, New Delhi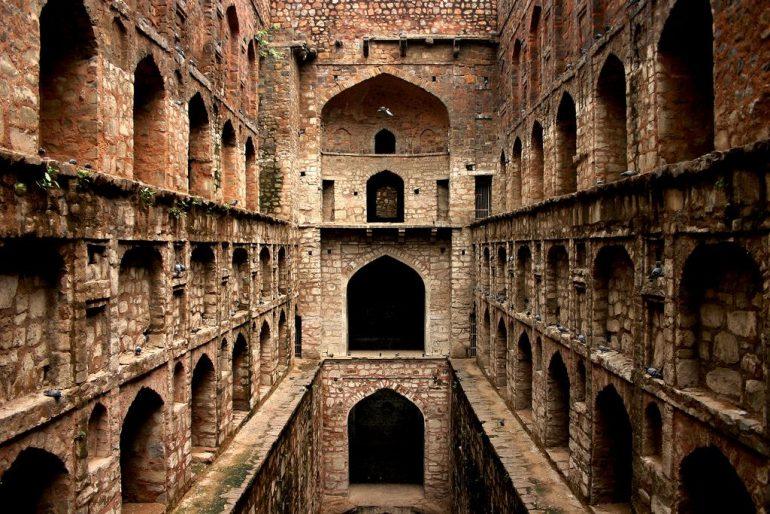 The Agrasen Ki Baoli is a 60-meter long and 15-meter wide stepwell located near Connaught place in New Delhi. The Agrasen Ki Baoli is consist of 103 small steps and made up of red Stone. It is assumed to be built by King Agrasen and was rebuilt in the 14th century by the Agrawal community.
Also Read: Did you know that Lord Parshuram broke the tooth of Lord Ganesha? Here's why he did so!