We need to engage with the serious & not be obsessed with TRPs: Shashi Tharoor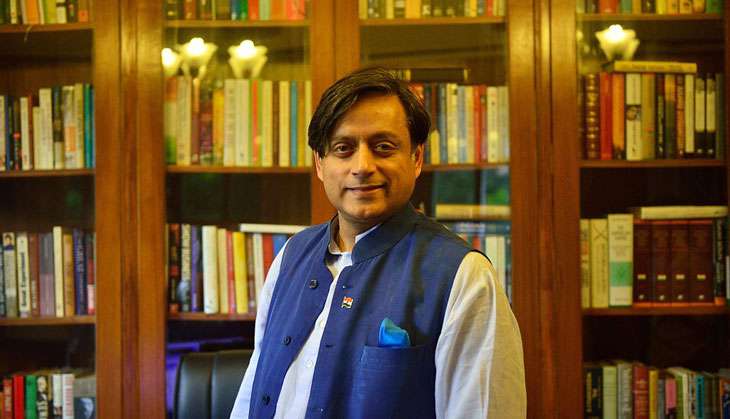 At the end of May 2015, when MP Shashi Tharoor was invited by the world-famous debating society, the Oxford Union, to speak on the proposition 'Britain Owes Reparations to Her Former Colonies', he didn't give it much thought. The facts were on his fingertips, and 15 minutes were enough to make his point - that Britain owes reparations for colonising India. The speech went viral. Three million views and thousands of shares.
Tharoor hadn't said anything "terribly new" - so the hits were an obvious indicator of how little Young India knew about their country's past.
Tharoor's 15th book - An Era of Darkness: The British Empire in India (Aleph Books) - is an extension of that speech and a history lesson that Young India needs to read. Urgently.
In an interview with Catch, Tharoor talks about British India's "brutish" rule, how they systematically engineered a divide between Hindus and Muslims and how the Empire needs to atone for its misdoings - especially by telling its own people about the atrocities of the Raj.
Tharoor reveals that he wrote his first draft of the book in 12 days, writing 18 hours a day - disconnected from the world in a remote cottage in Bhutan. Of course, you believe him when you hear him deliver over 3,500 words in 27 minutes - citing historical events and dates - as if he were singing a song.
He also tells us about his "almost schizophrenic life" moving between the world of decisions, the world of actions and the world of reflections, why India's reading list needs to go beyond the Chetan Bhagat universe, and the secret of his eternally youthful looks.
Edited excerpts:
LH: I loved what your computer's spellcheck offered as an acceptable substitute for British -- 'brutish'. So how brutish was their rule in India?
ST: Extremely. There is a self-justifying mythologising that is taking place, principally by the British about how benign their Empire was. Perhaps, by comparison with the brutalities of the Belgians in Congo, for example, it may well be relatively benign by comparison.
But it's all relative. And the fact is, when you think of the ruthlessness with which mutinies, rebellions were put down, when you think of the soldiers that were blown to bits at the mouths of cannons, when you think of the number of soldiers executed for desertions and other things, when you think of civilians massacred in 1857-58, and deliberately not in the heat of battle but after surrenders and captures.
When you think above all of the Jallianwala Bagh massacre and then, on top of that, when you think of things such as 35 million Indians who died completely unnecessarily in famines because it was the British policy not to help during famines.
When you think of (Winston) Churchill diverting grainstock from starving Bengal merely to boost up reserve supplies in Europe during the last bits of the Second World War.
When you think of all of this, it really was brutish, to put it very mildly.