Veena Malik's nudes are in the past. She's a devout Muslim now
If you're reading this, you probably know who Veena Malik is.
But for the uninitiated, the Pakistani actress acted in a few missable films in Bollywood, made her way into the BiggBoss house in 2010, and posed nude for an Indian men's magazine with a tattoo on her arm that read... ISI.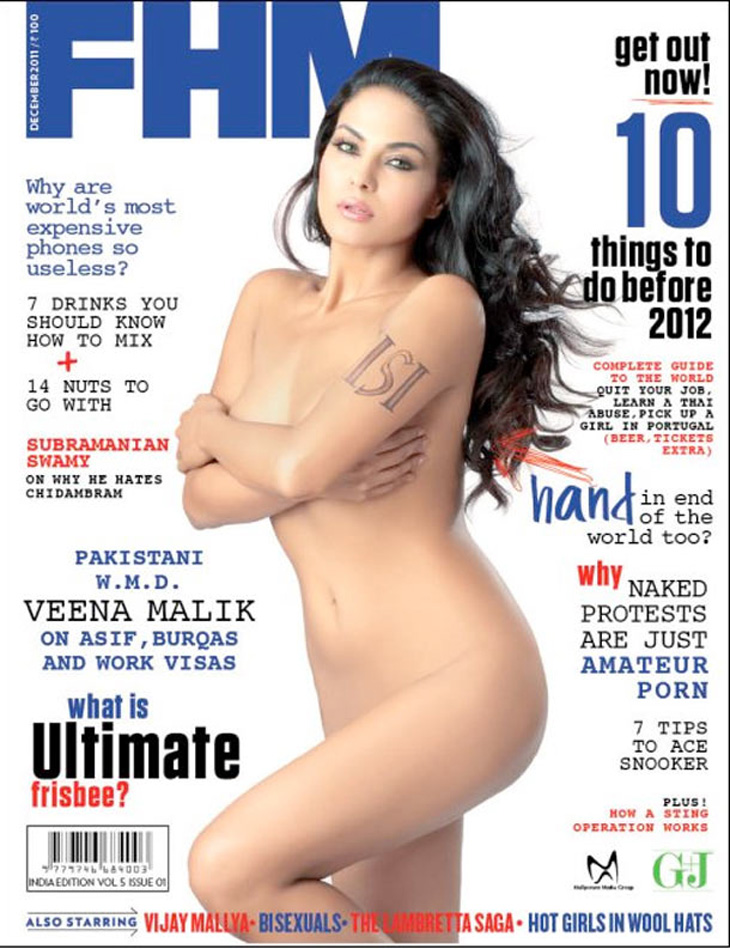 So far so, well, good.
But when Veena saw her nude self on the cover of the magazine, she claimed that the picture had been morphed. Her then cricketer-boyfriend Mohammed Asif, who was embroiled in a match-fixing scandal himself, came out in support of her claim. Veena's father Malik Mohammed Aslam though, decided to disown her.
And Pakistan was angry. The religious right, more so. They called her 'baigharat' or immoral. But Veena took them on. On live television.
She told Mufti Abdul Kawi that if she were in the wrong for appearing on television and films, and for wearing what she did, so was he for passing a comment on her - for Islam does not permit a man to cast a second look at a woman who isn't a relative.
That was the Veena the liberals knew and cheered. The Veena who took on a maulvi, in a black sleeveless dress. The Veena who refused to apologise for appearing in films or BiggBoss. The Veena who stood her ground with a rather infectious - "I am like this only".
That was 2012.
The Times, They Are A-Changed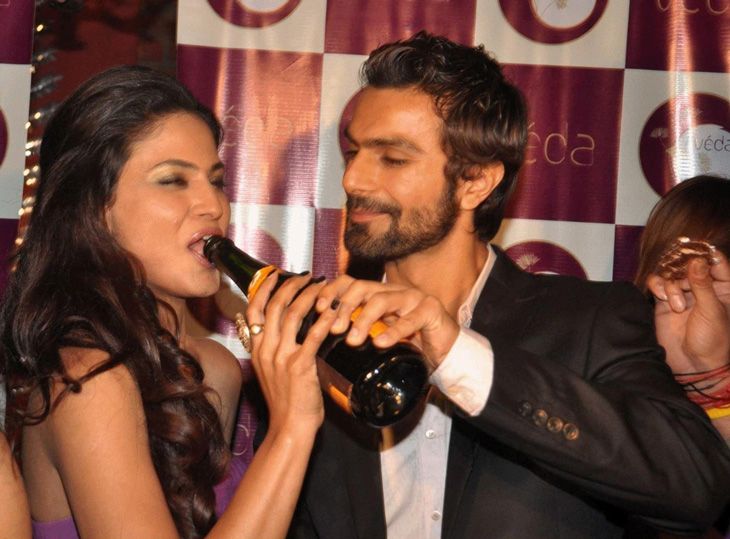 Veena Malik with Ashmit Patel
Four years have passed, and Veena appears on yet another television show. This time with another Mufti Sahab who bats for her, and asks people to forgive her and forger her past.
Veena is modestly covered from head-to-toe in a beige dress.
Mufti Naeem, the vice chancellor of Jamia Binoria madrassa, announces that Veena wants to devote herself to the study of Islam and wants her children too to receive an Islamic education.
Veena speaks, thankfully not too coyly, tugging at her dupatta. She speaks about her last two years in America where she read Islamic literature recommended by Junaid Jamshed, an actor-singer who also launched himself as a born-again Muslim a decade or so ago.
She recalls how she had the world at her feet a few years ago, yet she was not happy from within. And how "Jamshed Bhai" encouraged her to tread on the right path.
Daal Main Kuch Kaala Hai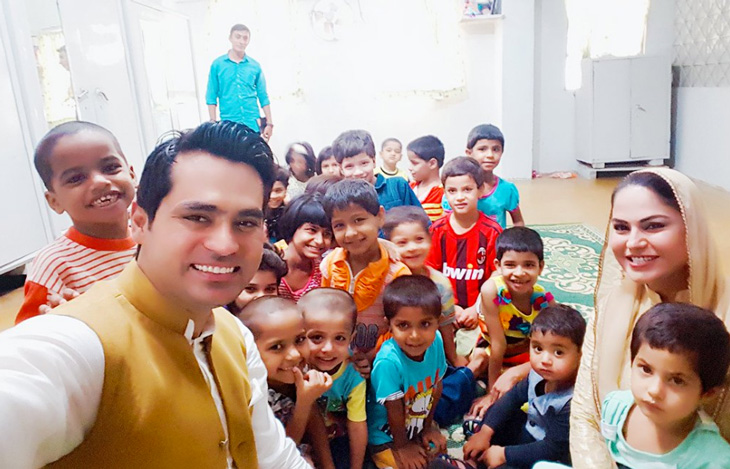 But this isn't the first time that Veena has tried to reinvent herself. Months after posing nude for the men's magazine, she appeared for a Ramzan special on TV in 2012.
TV promos of her trying to look her religious best went viral. With a blue dupatta on her head, Veena said a throaty "Astaghfaar" (Arabic for seeking forgiveness), with one tear rolling down her cheek.
She became the butt of jokes overnight. Most jokes were a play on her then to-be released first Bollywood movie - "Daal Main Kuch Kaala Hai".
Following this debacle, Veena went back to Bollywood to play some more roles, including one down South where she played Silk Smitha, an actress known for her erotic roles.
Around the same time, she married Asad Bashir Khan Khattak and was handed a 26-year prison term by an anti-terror court in Pakistan for blasphemy.
Known to rub the religious right the wrong way, this time Veena got into trouble for appearing on a TV show and dancing with her husband to a devotional song about the wedding of the Prophet Muhammad's daughter.
The Second Coming
Veena escaped to Dubai and made her way to America. She feared coming back to Pakistan, although she claims to have missed her country a lot.
The Mufti articulated her angst, "I have been to America for 30 years but there is no comparison with one's own country...She couldn't come to Pakistan for two years. She was told that she would be arrested as soon as she landed...
"She has apologised for her past life...You should forgive her."
The Mufti, while reiterating that people can change, gave two examples. One, of the girls from America who were sent to his madrassa - girls who were very spoilt, but were now doing good work in America. And the other, of legendary singer Noorjehan whose daughter chose to teach 'deen' and not sing.
But Mufti Naeem is not the best champion for women's rights. He once referred to Oscar-winning filmmaker Sharmeen Obaid Chinoy as a 'fahisha aurat' - a derogatory term used to cast aspersions on a woman's morals and character.
When Veena was asked if she would invite fellow celebrities to follow her example, she was her diplomatic best. She said that she was still a long way off from attaining perfection and if she ever reached that stage she may invite others.
"The doors of Jamia Binora have always been open for me and are open for anyone who chooses to seek its guidance," she said. And we thought such spiritual and religious journeys were private affairs - that didn't need endorsements from the Mufti Sahabs, the Junaid Jamshed Bhais or the media.
But we will surely miss cheering for the firebrand Veena the media once knew. A Veena who now seems to have embraced the religious right she had once taken on.
Edited by Durga Sengputa