Tamil Nadu has a temple to Sri Valentine Krishna. We're immersed in V-Day culture: Paromita Vohra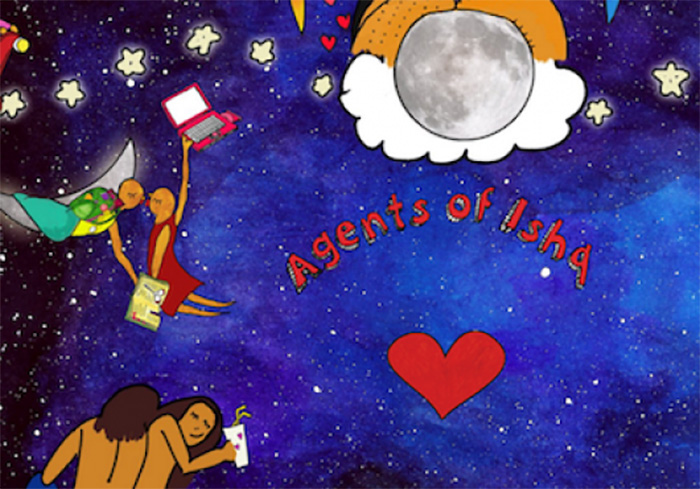 Paromita Vohra likes to talk about love, sex and everything in between.
And she does the talking through her many talents. By writing about gender and feminism. By exploring relationships in films. And now through her newest venture - Agents of Ishq - a multimedia project launched late last year to "give sex a good name".
Vohra spoke to Catch about how she would celebrate Valentine's Day. For one, she would launch a "kiss map" that would depict the word for kiss in every Indian language on a map.
Also read - Rescuing sex from violence: Agents of Ishq is giving sex a good name
She also talks of LGBT love, of how the protests around Valentine's Day celebrations are so meaningless and of the man who built a temple for Shri Valentine Krishna in Tamil Nadu.
Here are edited excerpts from the interview:
What significance does the day hold for young Indians? Have we really made it our own or is this still borrowed Friends culture?
All organisations which opposed Valentine's Day so strongly could have saved themselves a lot of trouble. Their opposition is meaningless and doesn't get any traction today. We are fully immersed in the Valentine's Day culture.
I know a man in Tamil Nadu who built a temple for Shri Valentine Krishna. It is a very beautiful thing. People find connection between one culture and another which makes sense to them. He's basically saying that this idea exists within our culture in one way or another.
Also a long time ago we began seeing Marathi and Gujarati Valentine's Day cards. So I don't think you can say that love is borrowed from another culture but certainly that there is 'a day' to celebrate it is a kind of commodification and a whole market feeds on it.
The sad thing about marketing campaigns is they depict a very narrow restrictive notion of love. They are very heterogeneous and very gendered and there's much stereotyping. We all know that in actual lived life, love doesn't happen in such a stereotypical fashion.
There are a multitude of ways people build and express on their relationships. Individual people express it in more diverse fun ways, in more khatta meetha kind of ways. Life is lived in a more interesting fashion than what the marketing industry tells us about how we should celebrate that day.
Also read - The history of Valentine's Day, before Matri-Pitri Pujan Diwas
Is Agents of Ishq celebrating Valentine's Day? How?
We launched our Valentine's Day celebrations a few days ago. To celebrate Rose Day, we shot at Mumbai's Ruia College and got an account of the LGBTQI community. What was really fantastic is that they don't think of it as LGBT love.
To them, love is a universal emotion. It's inspiring to meet 20-year-olds who have expanded the definition of love to include friendship, crushes and a whole spectrum of feelings across sexual orientation.
What we learn everyday at Agents of Ishq is that when people have friends who are LGBT, being with them changes their own definition of love. People have friends who are gay, who fall in love and whose parents don't agree. Just having diverse friends changes how they look at love. That's a moving thing to see.
So apart from videos, we've been putting together cool little things that people can share on Valentine's Day: a kiss map that depicts the word for kiss in every Indian language or a map that showcases different types of relationships.
St Valentine blesses all relationships according to us. So this Valentine's Day, we're celebrating a much more expanded, open-hearted definition of love.
Why is there still so much resistance with Sri Ram Sene telling us to celebrate the day as Mata Pita worship day? What is your message to them?
We love our parents everyday, why do we need a day to celebrate our love for them?
So what do you say to people who will say the same for celebrating love?
Well you don't need 'a day' for anything. We actually don't need a birthday or Independence day. If life is lived in that fashion, you actually don't need any day to commemorate anything. What do you need then is only one meal a day and two sets of clothes.
That way one can argue that we don't need prayer too. But people need prayer to express their faith. Why do you need Valentine's Day is a silly question. You cannot ask why you need something in matters which are about wanting something. Life is not lived only by need, it is also lived by desire. We desire it and that's why!
More in Catch - This Valentine's Day...are you ready for a date with birds?
Valentine's Day: Still single? Download these dating apps now and meet the love of your life