Meet the men who made shadows talk
Asad Ali
| Updated on: 23 May 2016, 15:03 IST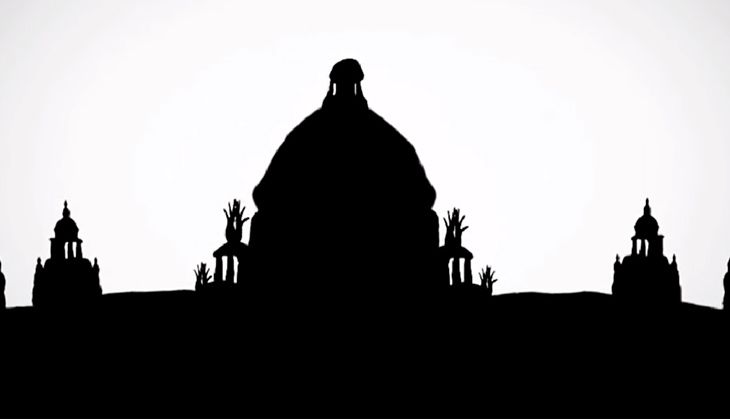 Sabyasachi Sen and Amar Sen were India's - and most likely Asia's - only pair of hand shadowgraphy artists. They have nurtured this unique craft of storytelling for over two decades by harnessing the mystique of shadows.
Some of their more popular works, which certainly got them mainstream attention, include a commercial they developed for Madhya Pradesh tourism, an Incredible India vignette and a tribute feature titled Let Calcutta Surprise You - in each instance, showcasing life and living, using only hand produced shadows and a vivid imagination.
Last week, the 68-year-old Sabyasachi, who was an equally adept magician and ventriloquist, passed away.
Also read - This powerful dance-drama just showed us the everyday cycle of patriarchy & nationalism
In an interview with Catch News, Amar Sen remembers how the duo first bonded over a boring performance of another magician, discovered their calling in life during one of Calcutta's notorious '70s power cuts and what made them stick around with each other despite being Bengalis!
When did you two meet and how did your interest in something so niche develop?
We met in '72 or '73 I think at Aban Mahal in Calcutta. We'd gone for a magic show which we didn't like, so we left the hall midway and went out for a smoke. A common friend of ours, who happened to be author Ashapoorna Devi's son, introduced us to each other. We always had an interest in magic actually so we bonded well. Initially we did magic shows together and that's when we became close friends. At the back of those old books on magic, they also had hand shadowgraphy techniques for beginners, which we keenly followed.
When did you decide to change your interest into a full-time profession?
At that point I had a regular day job, and Sabyasachi was a sales-tax consultant. Around the same time [1972/73] one evening, we were sitting together during a power cut by the side of a small candle. I just happened to create the shadow of a duck and spontaneously Sabyasachi mimicked the sound of a duck as well to go with it! It suddenly struck us that were we to replicate the effect audio-visually, it'll be an amazing experience. It wasn't a whimsical thought, it was a pivotal point for us in fact. We knew instantly that we'd take this up very seriously. However, we also decided that we'll be under the radar consciously for at least 10 years. We knew that unless we honed our skills to be as perfect as possible, it didn't make any sense to go public with it.
How did both of you build on your craft considering formal training in this would be unheard of?
After that evening we tried out different shapes to see which ones we could do - we went to museums as well to study the body anatomy and various shapes. We spent hours in zoos studying the movements of animals there. If you just observe a deer being chased by a tiger, you'll see how every body movement characteristic is different from each other. I still study like this, though now with assistants, since Sabyasachi is no more.
Can you recount your first ever show together? How was the experience?
Our first ever big show happened on 20th December 1988 at Outram club in Calcutta. At that event, all hand shadowgraphy presentations were given a 9-12 minute slot. We ended up giving a 19-minute-long performance instead! Despite the fact that we had minimal resources with us - we used a 3 watt lamp as a light source and our tape recorders too were very ordinary - the show was a success.
In fact, at our Outram club show, during or even after the performance ended we didn't hear a single person clapping. We thought they had all left since the room was pitch dark. It's only when the lights came on and we went in front that we got a huge applause. People said they were afraid if they clapped, the show might stop!
Light must be crucial to hand shadowgraphy...
Yes, light plays a very important role. Just to find the right light source we spent almost 8 to 10 years! Initially we had to use lamp light which we could regulate well. We preferred lamps to candle light because with candles the penumbra (outer shadow) of objects can be a major problem. During our first show we managed to get a 3-watt lamp which had those old bulbs. Remember the 5-cell torches? We used the bulbs from those without reflectors for our first show.
I remember the first time I went to Germany, Sabyasachi was ill at the time, I had to throw the shadows on a 45x65 metre wall for a particular performance, and curtail the penumbra factor for it. I kept looking for a proper light source till someone suggested Xenon lights. I asked that a photo be sent to me where I can see how the shadows are formed at large distances with the light. There must have been at least 170 or 180 letters exchanged before the project finally happened.
How do you plan to fill up the vacuum of someone you've worked with for so long?
I've had to do that since 2009 actually, when Sabyasachi fell ill. He had suffered a heart attack then and for 2 and a half years I had to handle shows on my own. I had told him then that I would get him back on the stage, which I did. Subsequently we visited Doha, Germany, Dubai and other countries for performances. His health had fallen but despite it all we traveled and worked. I tried to put less pressure on him to create shadows, because his presence was more important. After all our name, collectively was a big brand by itself.
Now I will probably edit the bits where Sabyasachi's character was the sole shadow or do both mine and his parts myself. The audience would find it difficult to notice the absence. But I will feel it, and those who personally knew us would feel the absence in the performance.
You've worked for decades together. Weren't there creative differences?
Of course, we were diverse as individuals and had different skill sets. Sometimes there were shapes only Sabyasachi could produce but I couldn't. There were discussions on scripting and other aspects of a performance over which we squabbled. But we were mature enough to resolve everything over a cup of tea. It's because of this maturity that we've stuck together doing the same thing for 44 years without acrimony. This, despite being Bengalis! Another thing between us was that we would be vocal about anything that made us feel jealous about the other. Because once you're voicing your jealousy like that, it's a form of compliment really. And there's no hard feelings that way.
How did your own relationship with Sabyasachi evolve over time?
If two friends live together so much, then they become like each other. In the way they talk or behave, their thought process - it all becomes similar. You'll be unable to make out who you're talking to because of these similarities in their mannerisms and approach to life. When it comes to us, there were lots of similarities. I had done a lot of theatre and Sabyasachi had dabbled in it too. I was a professional singer, Sabyasachi too had a good voice. I draw well and Sabyasachi too was good with his sketches. It was only mimicry where Sabyasachi took on the responsibility more than I did. On the other hand, when it came to music direction I have always looked after that aspect. Scripting also was something we collectively worked on.
What do you feel about the status of hand shadowgraphy as an art form today?
Hand shadowgraphy did gain a certain maturity after we did the Madhya Pradesh tourism advertisement. That's also when Arka Sen pioneered the use of computer layers when it came to directing hand shadowgraphy scripts for video. He can do hand shadows himself but he never shows it. He's more into the technical aspects of it for the screen, which, I suppose, is a new direction for the form. In fact this often gives me hope that hand shadowgraphy won't ever die.
However, I feel there'll probably be another Sabyasachi in the future or even another Amar. But there will never be another Amar-Sabyasachi. For that to happen both have to be able to sing, paint, mimic and have a good grasp of theatre as well. We were hands on with every aspect of our performance including nuances of sound.
You mention Arka Sen and the use of layering technology... do you feel the form might become dependent on technology?
I don't feel there's any intrusion or dependance of technology at all when it comes to hand shadowgraphy. After all, the software won't create the shadows for you. For that you still need your hands!
Any recent work that you feel very satisfied about?
We've most recently done a hand shadowgraphy intro for the BRICS 2016 conclave. We did the introductory credits for Sreejit's 2014 film Nirbaak (Sushmita Sen's debut Bengali film) - just that introductory sequence got us a lot of appreciation at Cannes. We've done such sequences for Bengali films in the past as well, though some were pretty bad movies!
How can you tell if the audience will be able to fully discern what shadow you're creating during a performance? Since you're so invested in the form, isn't it like a blind spot?
I remember when Mother Teresa had died, I spent three days and nights continuously trying to get her shadow right. At the end of it, an electrician entered the room and enquired off hand - "is that Mother Teresa you're trying to recreate?" That's when I stopped. Because when a layman could understand what I was trying to make, it could be called a success. You develop that instinct over time through practice.
Tips for future hand shadowgraphers?
I do have a school of my own. Sabyasachi had said that he would come for the odd lecture but would never teach. I had agreed but said that efforts should be made to ensure someone carries on this skill set to the next generation. The effort has been made of course, though we haven't really seen anyone who could be called an exceptional hand shadowgrapher, yet.
If a lot of effort is made, then there'll probably be another Sabyasachi in the future and even another Amar. But there will never be another Amar-Sabyasachi.
More in Catch - The battle between faith and culture isn't new. Here's how Akbar reconciled them
If you can attend one concert in 2016, it's got to be this one